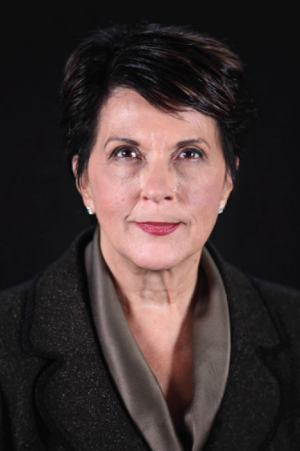 The North Alabama Human Trafficking Task Force is proud to host human trafficking warrior Linda Smith, the president and founder of Shared Hope International. She will be speaking at the Wesley Room at Trinity United Methodist Church in Huntsville on Saturday, January 25 at 9 am. The Facebook event is here.
Linda is widely regarded as an expert and field general in the war against human trafficking. She was sparked to start Shared Hope International when, while serving as a member of Congress in 1998, she visited a notorious brothel district in India and looked into the faces of the victims. She has written several books, addressed numerous international forums, and works tirelessly as an advocate for human trafficking victims, both with legal advocacy and with training and support for local awareness groups.
To say that we are delighted to have her is an understatement.
We will also have Department of Homeland Security special agent Robert Fisher to address the financial aspects of human trafficking. This is a $150 billion industry—the second-largest criminal enterprise in the world and the fastest-growing. DHS counterattacks aggressively, and as a result has unparalleled visibility into this side of this world.
There is no charge to attend this event. If you have been looking for a way to plug into this cause, this event would be an excellent place for you to get your feet wet, see an internationally-prominent human trafficking warrior, and meet some people who are fighting on the ground in your community.
We hope to see you there.