This is part of an ongoing series reviewing hot wings in the Huntsville area. Visit #HsvHotWings for a comprehensive linked list.

Ale's Kitchen is the restaurant portion of the new Straight to Ale facility at Campus No. 805 on Clinton Ave. Tommy, Trent, and I took in a weekday lunch there.
The restaurant is full service, with one wing size (an advertised one pound of wings plus fresh-cut fries) available for $13.63. This ended up being six drums and three flats, with a goodly portion of fries and a cup of ranch. The hottest of six varieties is xXx-tra hot Diablo, so that's what I ordered. Our server John did a good job.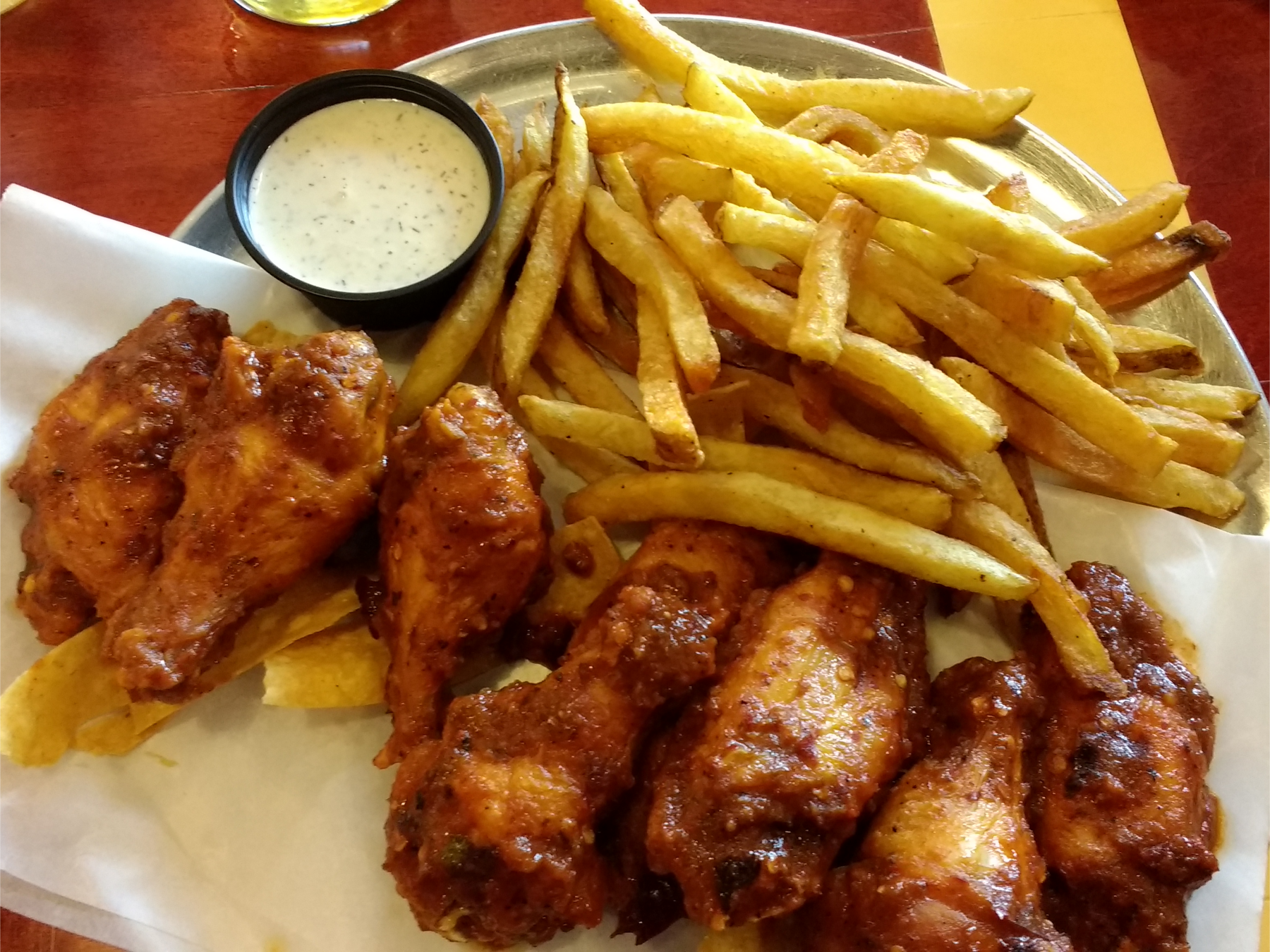 Quality: 6/10. The wings were of mostly consistent temperature, with a couple of hot spots. No excessive fattiness, but a rubbery bite here and there. Within tolerance on size, but toward the small end.
Flavor: 5/10. Some people would have salted these. There is a sweetness that hits early, followed by a botanical pepper vibe. Neither sensation is unpleasant, but the two flavors don't really intermingle or have anything else to do with each other, so the overall taste is more muddled than anything. A little culinary TLC in the interest of a consistent gustatory message would be a good thing.
Heat: 6/10. There are a few fireworks here, hitting pretty much full-strength by the end of the first wing. The heat continues throughout the meal, and then persists for about 10 minutes of afterburn. I would say red pepper is responsible for most of the front, with perhaps a bit of a C. chinense cultivar on the back side, though I never specifically identified it. I was never uncomfortable, but I did apply ice water a time or two. Definitely hot enough to goose the uninitiated.
Straight to Ale at Campus No. 805 is a nifty place to visit, with marvelous ambience, numerous craft beers, and several good things on the menu. I finished these wings, but there is definitely room to up their game.
You might also like: