This is part of an ongoing series reviewing hot wings in the Huntsville area. Visit #HsvHotWings for a comprehensive linked list.

Wings To Go is a small national chain, with a few locations in the Huntsville area. I ate at the one at the southeast end of the shopping center where Wal-Mart is on Madison Boulevard in Madison.
The restaurant name notwithstanding, there is also ample dine-in space, with a fast casual model. My $8.71 lunch special included 10 wings, fries, celery, choice of dressing, and a fountain drink. It was ready as soon as I got my drink. Of the numerous available sauces, the hottest is Homicide, so I went with that.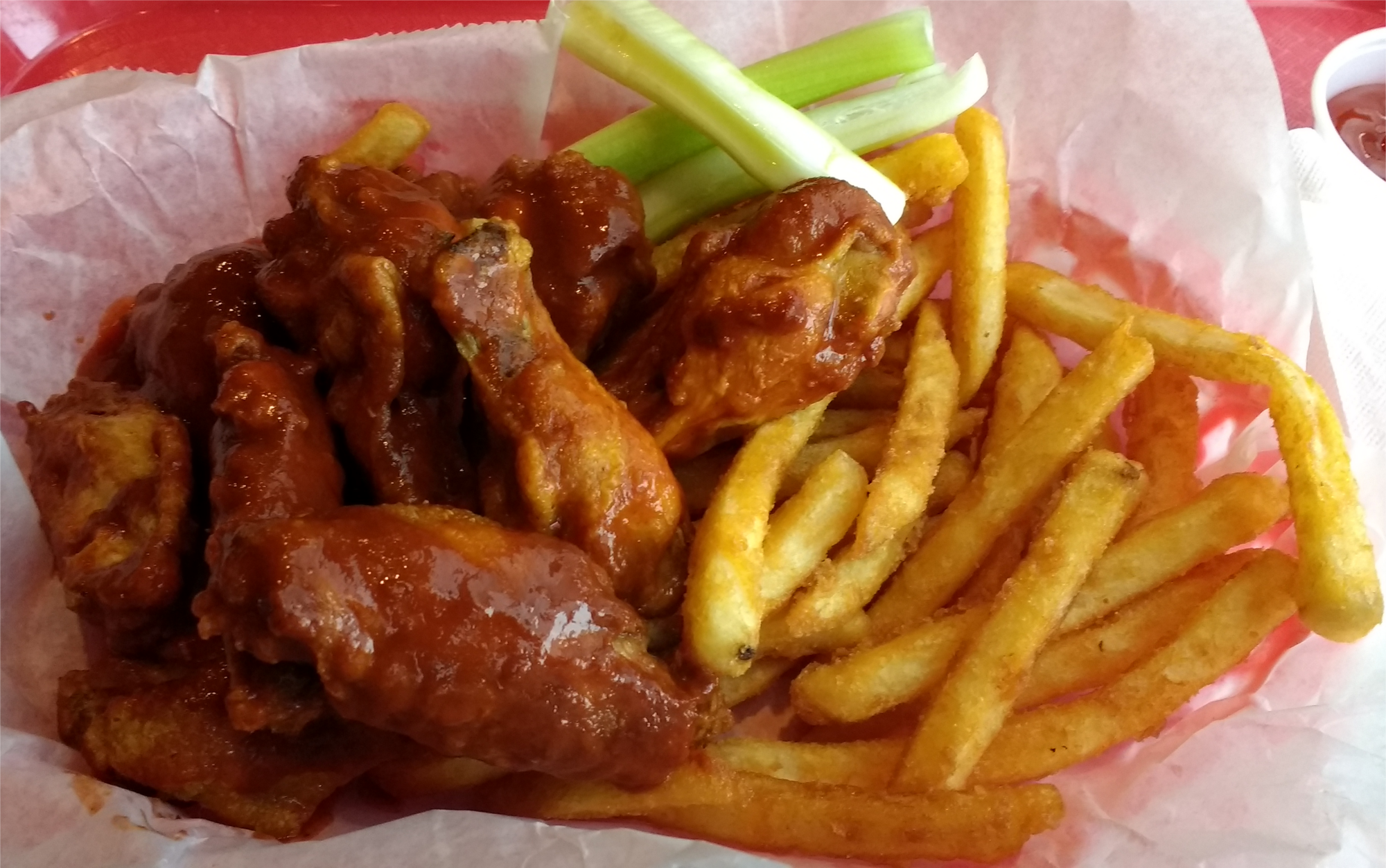 Quality: 4/10. My six drums and four flats were served at an appealing temperature, and were fried properly, with a bit of crisp to the skin. Alas, they were also very small; easily in the bottom quartile of all of the wings I've reviewed to date. They pick up a full point here because they were inexpensive.
Flavor: 2/10. These begin rather firmly in buffalo wing territory, but then dive straight into the abyss. This sauce uses a great deal of pepper extract, and the entire experience quickly becomes overwhelmingly acrid and chemical. These wings did not taste good.
Heat: 8/10. Pepper extract is reliably hot, and the hiccups and neck sweating were definitely here to experience. It's just so disappointing when it doesn't taste any better than this. Total afterburn was about 15 minutes.
If your idea of "super hot" is defined mostly or solely by Homicide sauce at Wings To Go, please know that there are very hot wings out there that are also delicious! Don't form an opinion based only on these.
You might also like: