This is part of an ongoing series reviewing hot wings in the Huntsville area. Visit #HsvHotWings for a comprehensive linked list.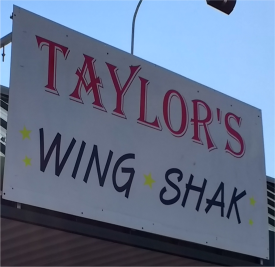 Taylor's Wing Shak, suggested by reader Amanda Conger, is located out Winchester Road a piece, in always-bigger-than-I-remember-it northeastern Huntsville. Rachel and I went out for lunch to check it out.
Taylor's is nearly full service, with the only you-tote-it part being the check at the end. Of the numerous combos available, the eight wings and fries for $9.25 seemed the best option for lunch, so I went with that. You're allowed to get two flavors with the eight-wing combo, so in a bit of a departure for the post series, I got four supernova wings ("with heat like the sun") and four lemon pepper wings. Celery is an extra buck, but you get a lot of it (interesting detail). Our service was friendly, prompt, and unobtrusive.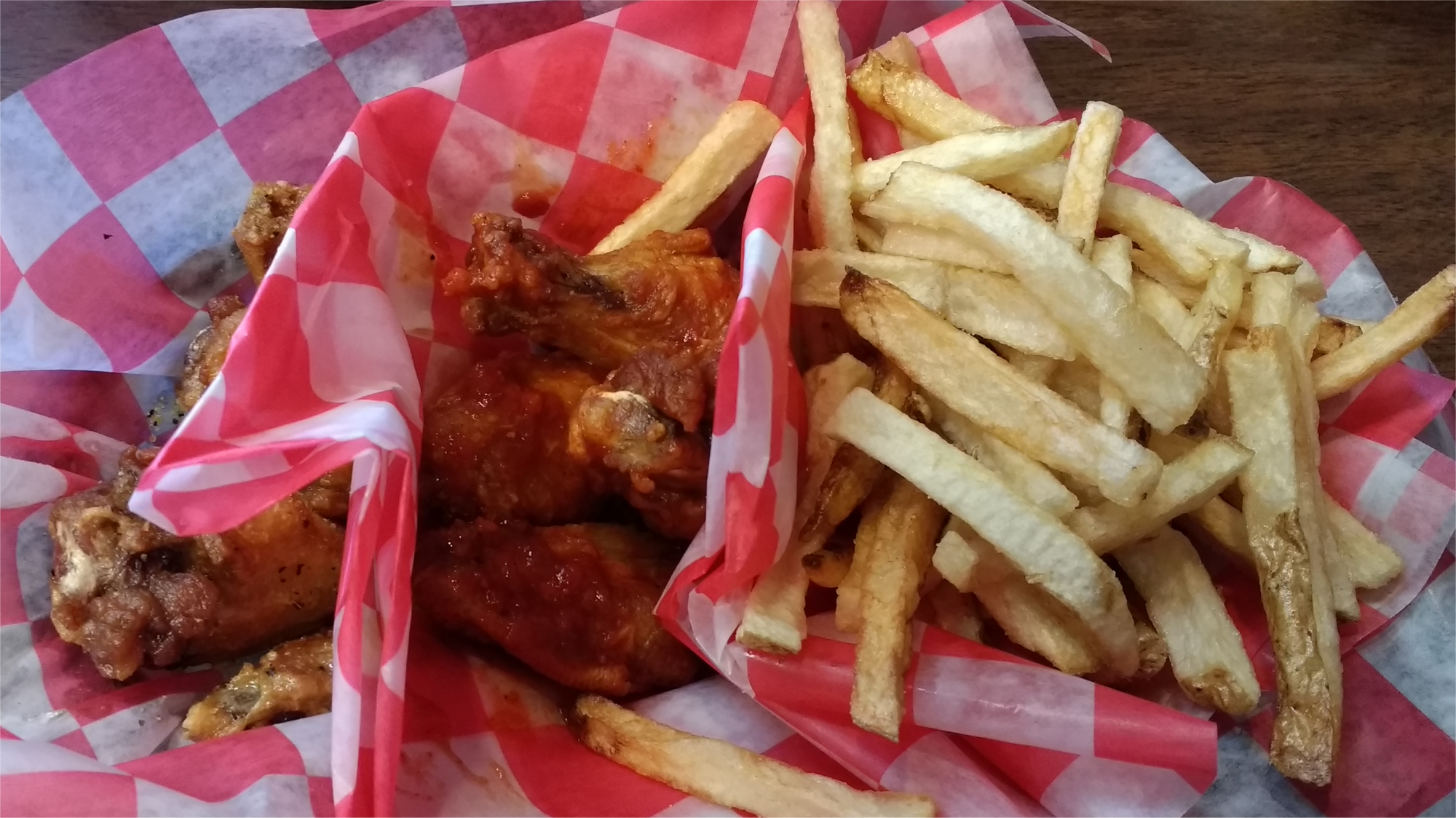 Quality: 5/10. My wings were appealingly basketed, with clear delineation between fries, supernova wings, and lemon pepper wings. They were fried effectively, with crispy skin yet juicy meat, and served at a good temperature. Unfortunately, size was rather lacking. I had a couple that approached reasonable, but most were small, and one was a two-bite runt.
Flavor: 7/10. All of my wings tasted good. The supernova wings have an immediate chili pepper kick, and then smooth out on a sweet barbecue note. The lemon pepper wings had an appealing salty tartness, with a good bit of black pepper background. Yummy.
Heat: 5/10. The supernova wings come out of the gate warm, and then climb a bit. I got a little sheen on my forehead, and a little tearing followed. I had a mild afterburn of about five minutes. (Heat commentary is for the supernova wings only.)
Taylor's Wing Shak seems a promising joint that wants to be taken seriously, with numerous flavor and combo possibilities. Indeed, they've got a lot of the melody down. A bump on wing size could make this a great stop.
You might also like: