This is part of an ongoing series reviewing hot wings in the Huntsville area. Visit #HsvHotWings for a comprehensive linked list.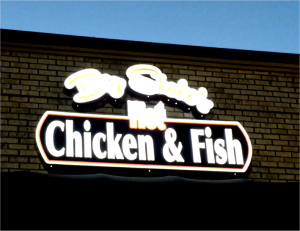 The third location of Big Shake's Hot Chicken & Fish, and the first outside the Nashville area, opened not long ago on Martin Rd. The boys and I did a full review for Rocket City Mom.
The restaurant is fast casual, with one wing size (three whole wings, so three drums and three flats, plus a side) available for $8.71. (White bread and dill pickle chips accompany also, as is customary for Nashville hot chicken.) The hottest of five heat levels on the menu is Executioner, and that's what I got.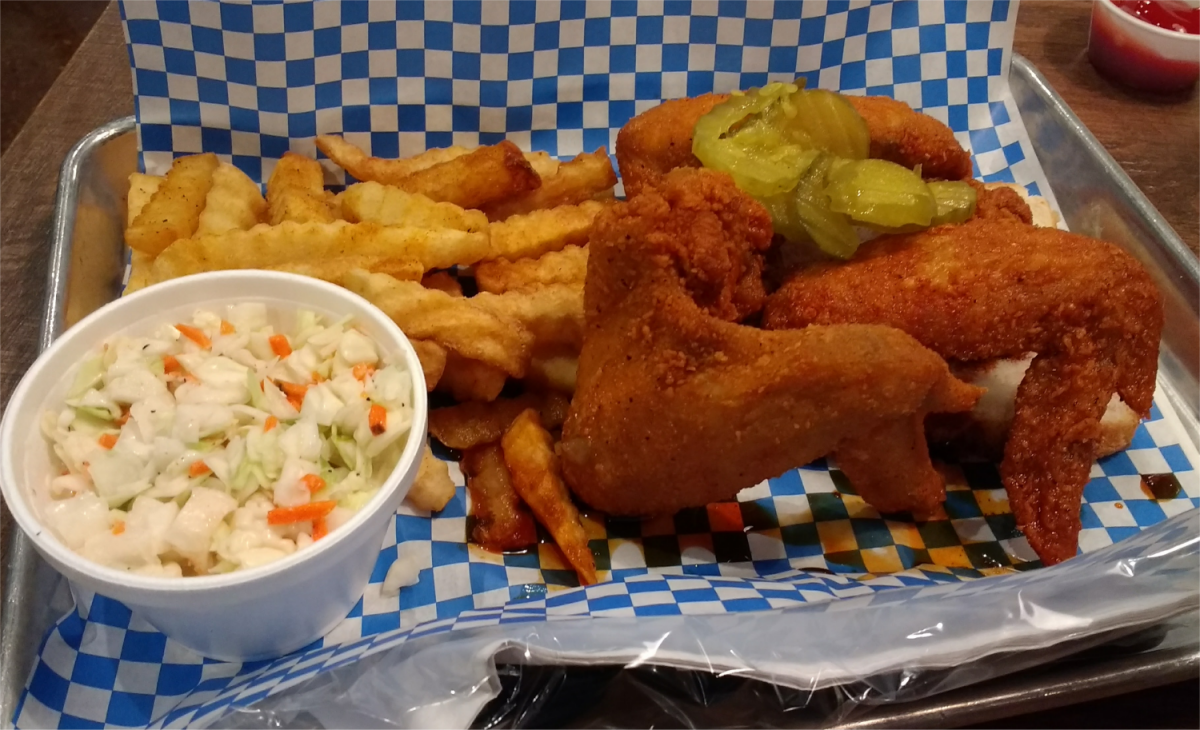 Quality: 8/10. Of respectable size, these wings were uniformly breaded and retained minimal oil from frying. Serving temperature was ideal. There were no rubbery bits, and no excessive fat was in evidence.
Flavor: 6/10. There is a straightforward fried chicken vibe here, without the common foul of excessive saltiness. Most of the flavor is that of chile pepper, with perhaps a slight garlic undercurrent.
Heat: 8/10. I expected little from a restaurant that is clearly cultivating mass appeal as part of its business model. That was a miscalculation. These wings start with their foot on the floor and don't let up. Call it top of the middle or bottom of the top, but there was enough heat here to have my full attention. Yet, clearly the heat is all peppers. There is no significant extract in these, because there is no bitterness. Good work, Big Shake's.
I'll be back to try some other Big Shake's offerings soon. Pro tip: if you're going for lunch during the week, be there by 11, or your wait may be lengthy.
You might also like: