I have met so many wonderful new people since I took up arms in the war against human trafficking.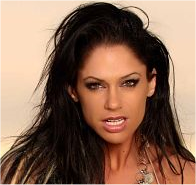 One of my new friends is Jessica Neely. Jessica friended me on Facebook soon after I joined the North Alabama Human Trafficking Task Force and began identifying publicly as a human trafficking warrior. She is an anti-pornography activist from Denver. She grew up a preacher's daughter and was headed for a life of ministry herself.
She's also an escapee from "the life"; a pornography survivor. We were connected for a while before I put that together. And then it was another little while before I realized that she was a major star.
You don't have to investigate human trafficking very deeply before you realize that pornography is another head of the monster. That we have essentially normalized the way this industry treats young women is a tragedy that actively propagates the notion that people are a commodity to be sold.
We certainly want to identify and rescue victims, but if we are really fighting this war, we must also strike meaningfully at demand. And pornography fuels demand.
Jessica doesn't want you to feel sorry for her, but she does want you to understand—really understand—what happened to her, because it's happening all over again every day to thousands of young women. She is blessed (and cursed, depending on your perspective) with self-awareness and writing talent sufficient to transport you to that world with terrifying fidelity.
Most anyone who knows anything at all about me knows that I have a strong libertarian bent. And my attitude toward pornography has generally been that as long as it's consenting adults who aren't hurting anyone else, it's not a governmental concern (though I have tiptoed into sociocultural concern before). Now all of my ideology is on the table. This is an important front in this war, and wherever exactly I ultimately come down, I'm confident that looking the other way is indefensible.