This location of this restaurant is closed.
This is part of an ongoing series reviewing hot wings in the Huntsville area. Visit #HsvHotWings for a comprehensive linked list.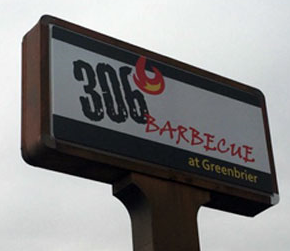 Lea had a work reunion this evening at 306 Barbecue in Greenbrier (where the Greenbrier Bar-B-Q, aka "the new Greenbrier," was located). I went in with a positive opinion of 306's pulled pork from the location in Athens and assumed that would be my play, but then I spied wings on the list.
306 in Greenbrier is full service (and even has beer on the menu!). I had the large plate, with 10 wings and 2 sides for $11.99. The 10 wings without sides are $8.72, and 20 are $16.35. Available flavors are Mild, Hot, BBQ, and Zingy Hot Buffalo (the hottest).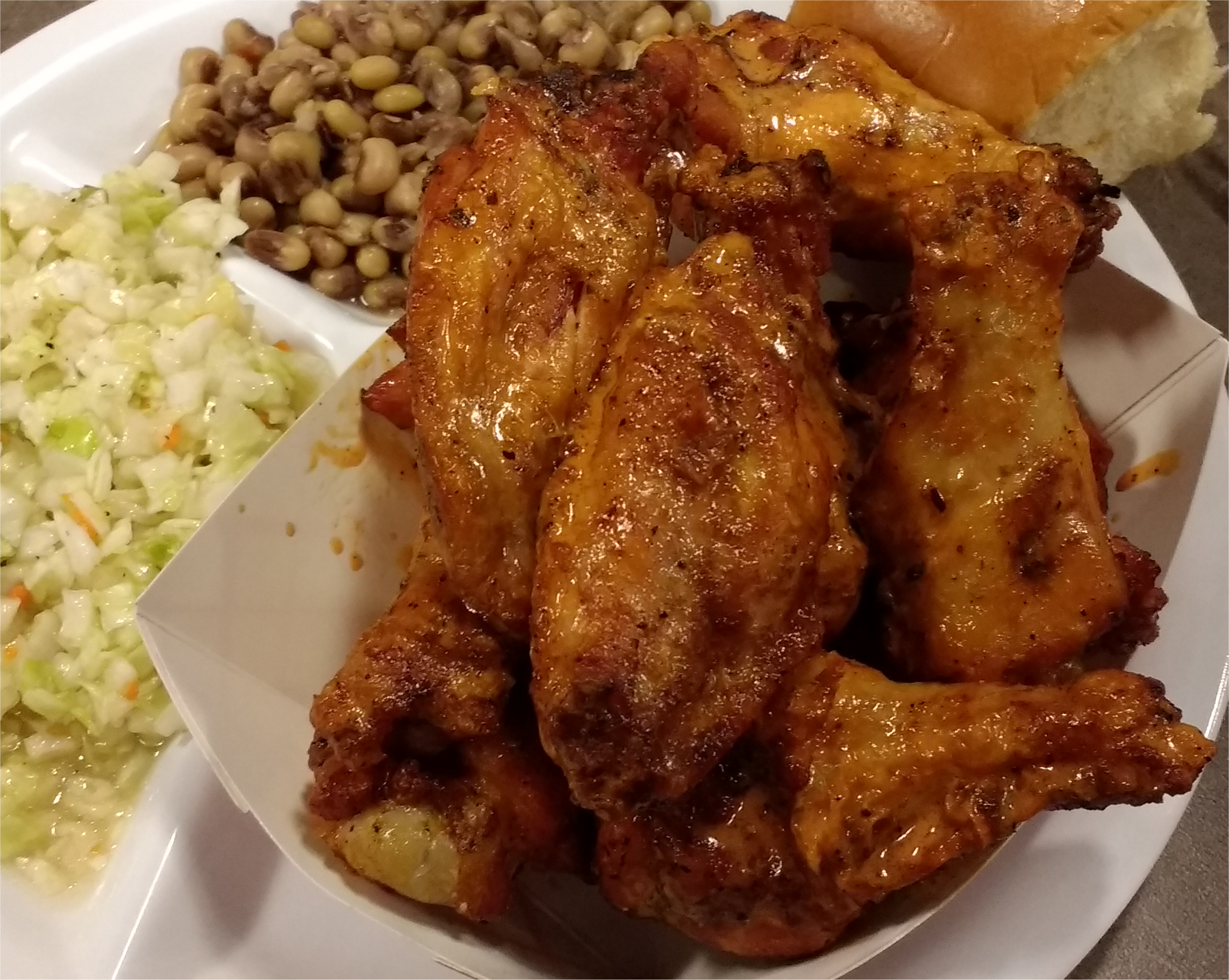 Quality: 9/10. These wings were beautiful. They were perfectly smoked, and cooked perhaps just a moment more after being sauced. They were big and meaty, with very little fat, and at well under $1 each outside a combo, a fine value indeed.
Flavor: 7/10. A pleasant smoked flavor hits first, with a buffalo harmony chiming in after a chew or two. Onion and garlic are prominent without dominating. All of the flavors complement one another well.
Heat: 2/10. It's hard for me to detect much beyond black pepper generating the meager heat here. There may be just a faint bit of red pepper from a Louisiana sauce in the mix? I doubt I'd even warn someone who didn't like spicy food about these.
If you're ambivalent about heat in your wings, or you don't want them to be hot to start with, 306 is serving some fine ones.