This is part of an ongoing series reviewing hot wings in the Huntsville area. Visit #HsvHotWings for a comprehensive linked list.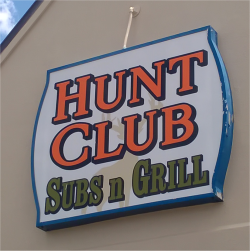 I met Paul at Hunt Club late last week for lunch and fellowship. Hunt Club Subs n Grill is on the southern end of a shopping center near Palmer on County Line Road in Madison. The location has been a bit of a Bermuda Triangle of restaurants. Several have come and gone. Hunt Club has hung in, and I suspect will make it.
Paul and I chatted with our personable server Melanie about the offerings. There is a lot of wild game on the menu here (want an elkburger? this is your place), as well as wings recommended enthusiastically to me by no less than four people. They have mild, hot, and extra hot heat levels. The hottest are extra hot with redneck seasoning, so that's what I ordered. I got ten wings for $9.80 before tip. The menu mentions celery. I received none, though I'm certain such would have arrived promptly had I inquired. I didn't bother. Melanie was cheerful and responsive throughout our lunch.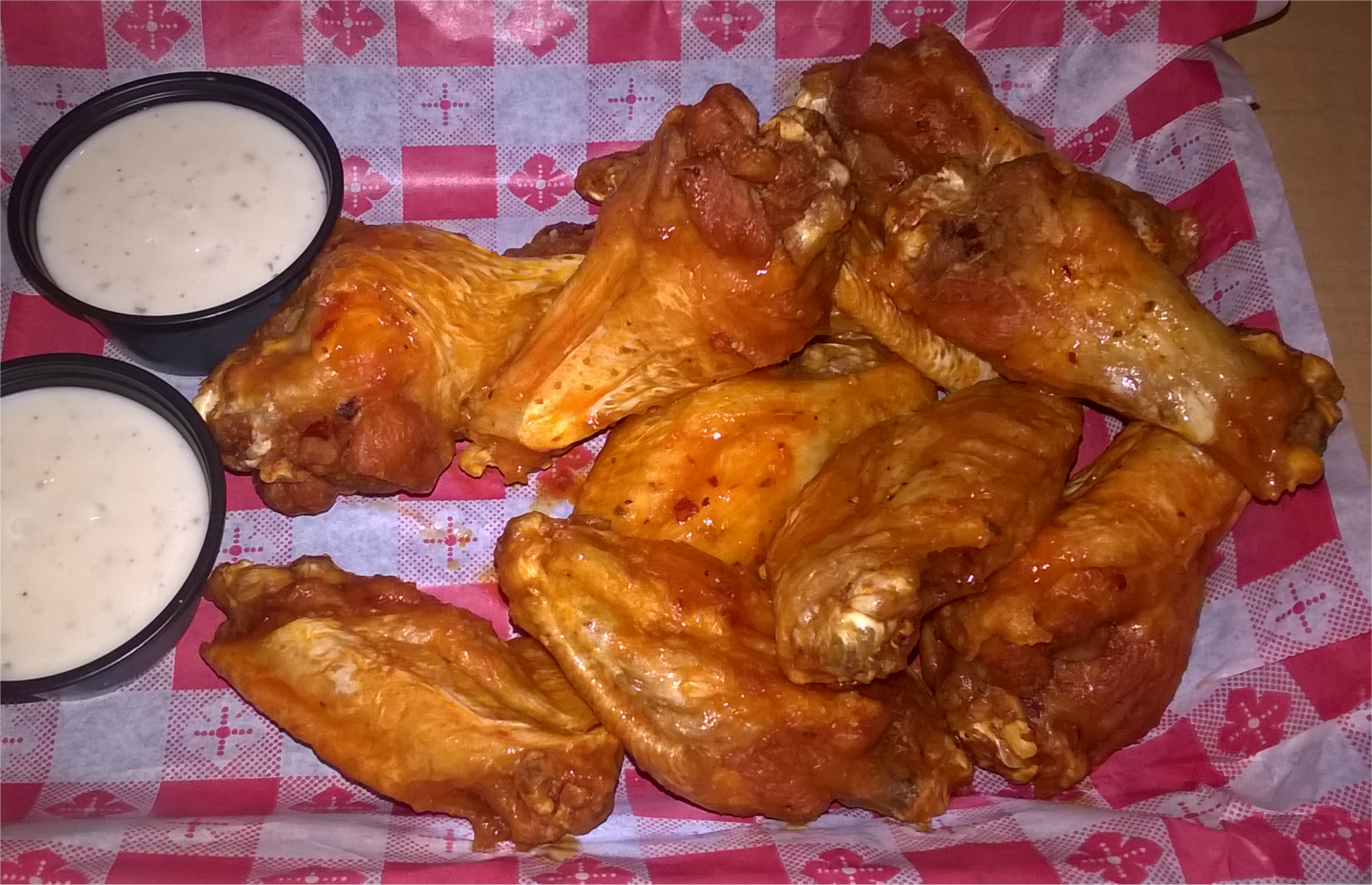 Quality: 10/10. Bravo!
My five drums and five flats were among the finest wings I've ever been served in my life. They were wonderfully robust without excessive fat. They were cooked perfectly, with impossibly crispy skin and juicy meat. They arrived at hammer-down temperature, and I happily obliged. These were as good as it gets, folks.
Flavor: 8/10. These have a classic buffalo flavor, with a black peppery bass line. They are blessedly without the excessive saltiness that plagues hot wings all too often. There is nothing to call truly extraordinary here, but there is no insult whatsoever. These are at the top of a conventional buffalo wing experience. Enthusiastically gobbled.
Heat: 5/10. Two more clicks, and I'd call this entire experience insurmountable. Instead, we'll stop at formidable. Heat here is not trivial, but no problem for a chilehead, and eminently manageable for a civilian. I think we have here cayenne with (as mentioned above) a black pepper undercurrent.
Hunt Club's Extra Hot Redneck wings are some of the very best in the Huntsville area, and they deserve your serious consideration. (Certainly drive the small additional distance here if you're normally a Cricket's person.)
You might also like: