This is part of an ongoing series reviewing hot wings in the Huntsville area. Visit #HsvHotWings for a comprehensive linked list.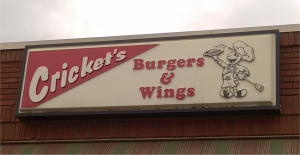 This review breaks my heart.
You have to know that up front. That is the case because for most of my adult life, Cricket's in southern Madison has been a standard for hot wings.
I went with my friend Dan yesterday. Dan purchased my lunch for my birthday. (My review should not be perceived whatsoever as a commentary on Dan's gift. I appreciate it, my brother.)
Cricket's is a block north of the intersection of Madison Boulevard and Sullivan St. It does a brisk business. For lunch, you need to be there by 11 sharp, or you'll wait. The 8-piece lunch special features 8 wings, fries, and tea, for $9.80 before tip. That's what I had, at habanero strength (the hottest). Comes with one piece of celery (maybe; Dan had it, I didn't) and dressing. That ended up being three drums and six flats for me, and our service was fine.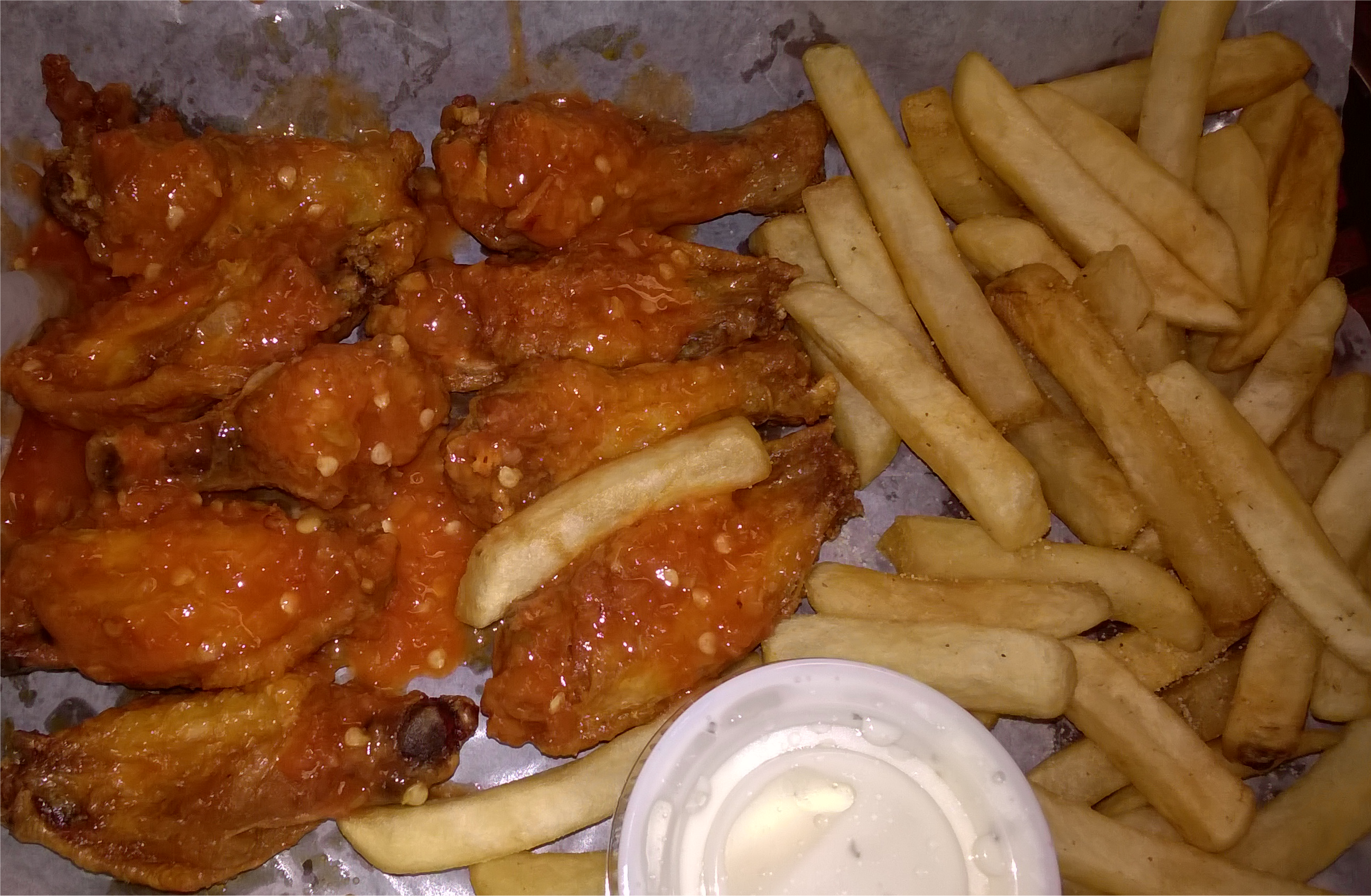 Quality: 2/10. Ridiculous!
That's the only word for it. I can't believe they served me these things with a straight face. These are easily the smallest wings I've ever seen in my entire life, handily "besting" the Beauregard's experience I had a few weeks back. Did these come from quail? Robins? If I'm getting only two small bites from a drum, you have a serious problem. The only reason I'm saying 2 instead of 1 is that I ordered an 8-piece, and I (prophylactically? repentantly?) got 9. That's some minor compensation, I suppose. But understand: these wings are so small, they're mostly charring the bones frying them all the way through.
Flavor: 6/10. This is a mainstream buffalo wing flavor. The supplemented heat is habanero, and it mostly works. For the tiny bit of food that is there, it's fine.
Heat: 4/10. Didn't need a drink. Habanero present, but not nearly enough to hurt.
I can remember when Cricket's was a destination for hot wings. In my experience: no longer. Huntsville-area wing connoisseurs: you can do so much better than this. If you haven't had wings anywhere else in a long time, then branch out. Broaden your horizons.
You might also like: