This is part of an ongoing series reviewing hot wings in the Huntsville area. Visit #HsvHotWings for a comprehensive linked list.
BJ's opened a year or two ago in Bridge Street, right in my work neighborhood. It's a center-bar place with its own beers, and both the experience and the menu are elevated just a bit from a typical stuff-on-the-wall. I met Melanie for lunch today.
BJ's is full service, with one size of bone-in and one size of boneless wings on the appetizer menu, each served with celery and Ranch dressing. Each is available with a choice of sauces and rubs. The hottest is EXXXXtra Hot Buffalo, so that's what I got. My seven drums, three flats, and one ambiguous runt were $12.26. Our server Dwayne did a fine job.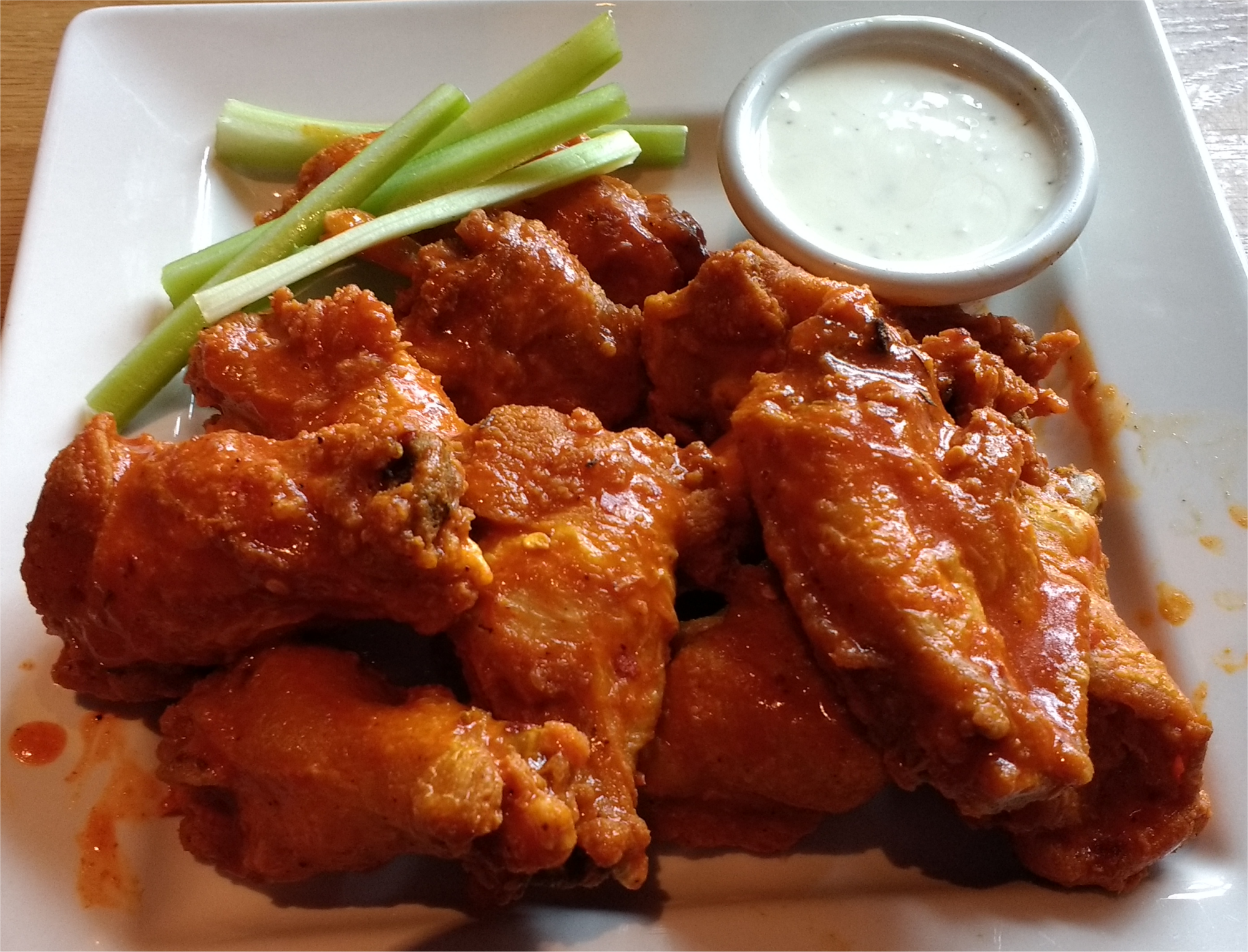 Quality: 7/10. These wings came out ready to go at an ideal temperature, and of a size drawing attention neither way. They were pleasingly juicy, with no excessive fat. The skin could have been a bit crispier.
Flavor: 6/10. I ate them all, and they were good. There is no great gustatory sin here; just no soul. These are very safe buffalo wings, tasting very much like I'd expect the recipe on the side of the wing sauce bottle to taste. There's a melodic rhythm track here, but no lead.
Heat: 3/10. Again, perhaps wing sauce bottle hot but nothing else. Standard Louisiana hot sauce vibe here, with an immediate but very mild assault and almost no linger. No beverage required for full comfort. It was bit disappointing for a flavor with four Xs in it.
I think this was my third visit to BJ's, and they've all been pleasant. These aren't bad wings, but they're about as mainstream as hot wings get.
You might also like: