When the pampas grass around the utility boxes in Ken Mackenzie's front yard got out of hand, he removed it and replaced it with a different grass: Silver Queen corn.
The Hampton Cove Owners Association (HCOA) told Mackenzie to remove it. He reviewed the covenants extensively, and finding no restrictions against planting and growing corn, politely declined.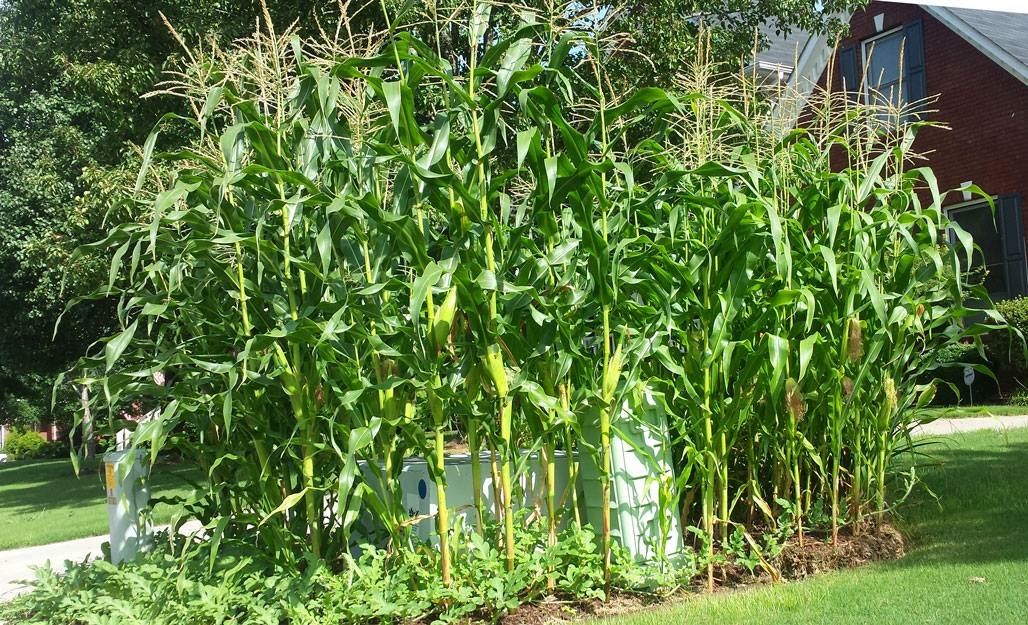 So, the HCOA dug in, because that's what homeowner associations do. They've decided he owes a fine of $25 by July 28, or they'll impose additional fines. They'll also fine him $5 daily, starting next week, for every day the corn remains.
Check out the Facebook page Mackenzie started to document this debacle if you want to read the correspondence, see photos (the one above came from there), leave a supportive word, or even help pay his fines. (Anything over and above goes to relief in Kenya.)
This homeowner association has decided this corn is a violation citing very general rules against things that "diminish or destroy the enjoyment of the community" and such. There is no prohibition of corn, or any other common vegetable garden find, in the covenants. (I understand some HOAs are prohibiting vegetable gardens altogether now, even in the backyard. It depresses me how many of you gleefully sign up for this sort of tyranny.)
As the HCOA continues to wage its silly battle, Mr. Mackenzie has begun to harvest. Here's hoping his corn outlasts the petty iron fists that would rip it out.
You might also like: