Lea got me a nifty solar watch charger for Christmas. It works much more quickly and reliably than the bathroom window sill. So I've been having fun getting some old soldiers out and enjoying them again.
I charged this one last night. I bought this watch about 12 years ago. It had a brown crocodile strap on it when I bought it that I didn't think suited it. I like this blue strap with white stitching for it.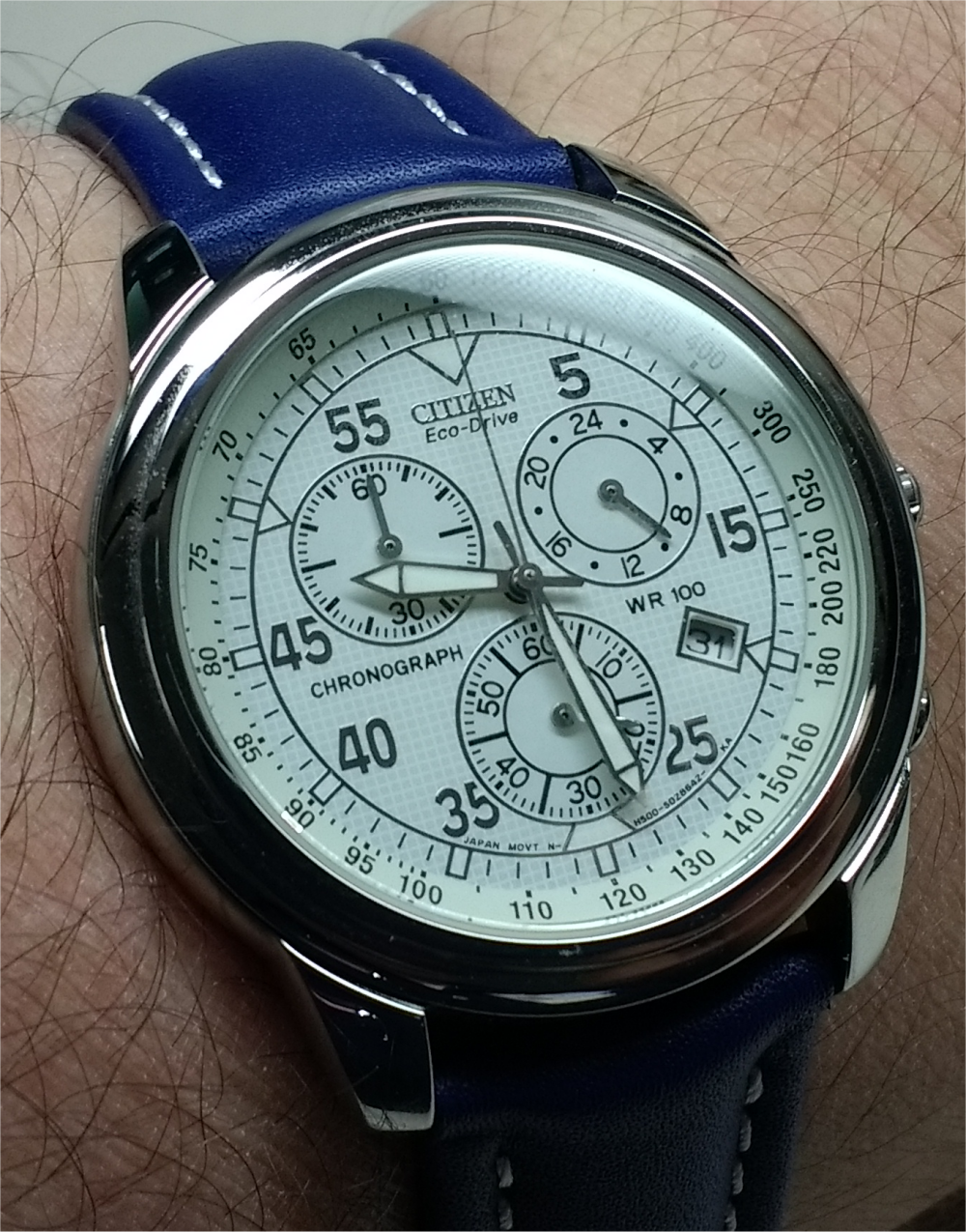 I have an interesting problem, though. I now need my reading glasses to see most of the detail on this dial. (Or, no corrective lenses and hold it closely.) I certainly need them to set it.
Now when I have them on, I can see that I still like all of the little touches. And I can read the time fine without reading glasses. The date takes me a second, but only a second.
If people like my watch and compliment me them that's fine and I say thank you, but I wear them for me. So the question becomes: is it as satisfying to wear this watch now that I can't just look down and see a lot of what I like about it? I don't think it is.
The bifocals countdown nears zero.