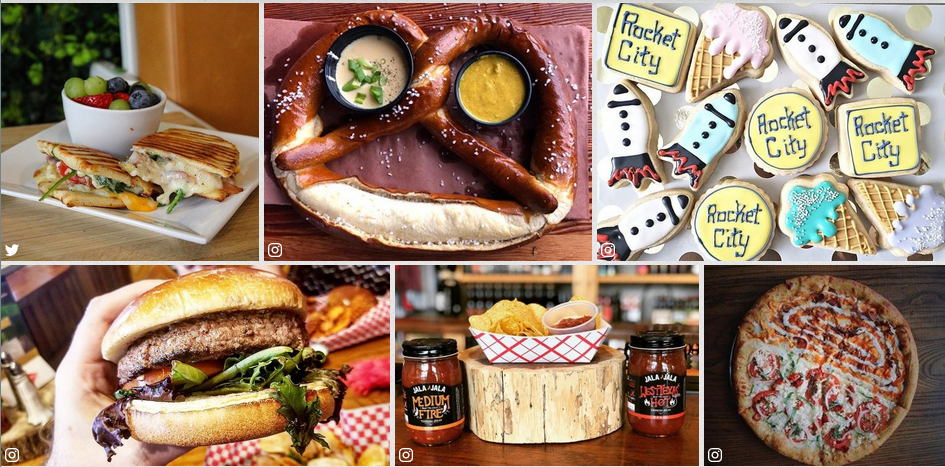 It's here! Huntsville Restaurant Week 2019 started yesterday, and runs through next weekend. You can get all of the information on the participants and their specials here.
There are several of my favorites participating this year. I'll give them some love ahead of some new-to-me exploration I'll do in the next post.
Cyn Shea's is an outstanding downtown deli with excellent sandwiches and a delicious jalapeno slaw to which I'm partial.
Earth and Stone Wood-Fired Pizza is the strongest pizza game in town. The crust and premium ingredients move the goalposts.
House of Kabob is a halal Persian restaurant on Sparkman, and I have it on good authority from an actual Persian that it is authentic. Everything is so wonderfully fresh-tasting!
New Market BBQ was far and away our favorite part of the boys having soccer games up that way. The brisket is delectable, and the potato salad might be the best I've ever had. (Friday through Sunday only, so plan ahead!)
Toybox Bistro lays down some serious wings and burgers, as well as a large and authentic Chicago-style hot dog. You'll want to budget time to enjoy the toy collection throughout the restaurant too.
I'll share my #DineHsv adventures this week as I have them. I'll see you out there!
You might also like: