Dad, Nathan, Aaron, and I went back to the Indianapolis 500 this year for the first time since 2013. This time I wanted to get there early enough on Saturday so we could see the museum at the track, so we left about 4:30 in the morning. That worked out fine. (It's really a pretty painless drive.)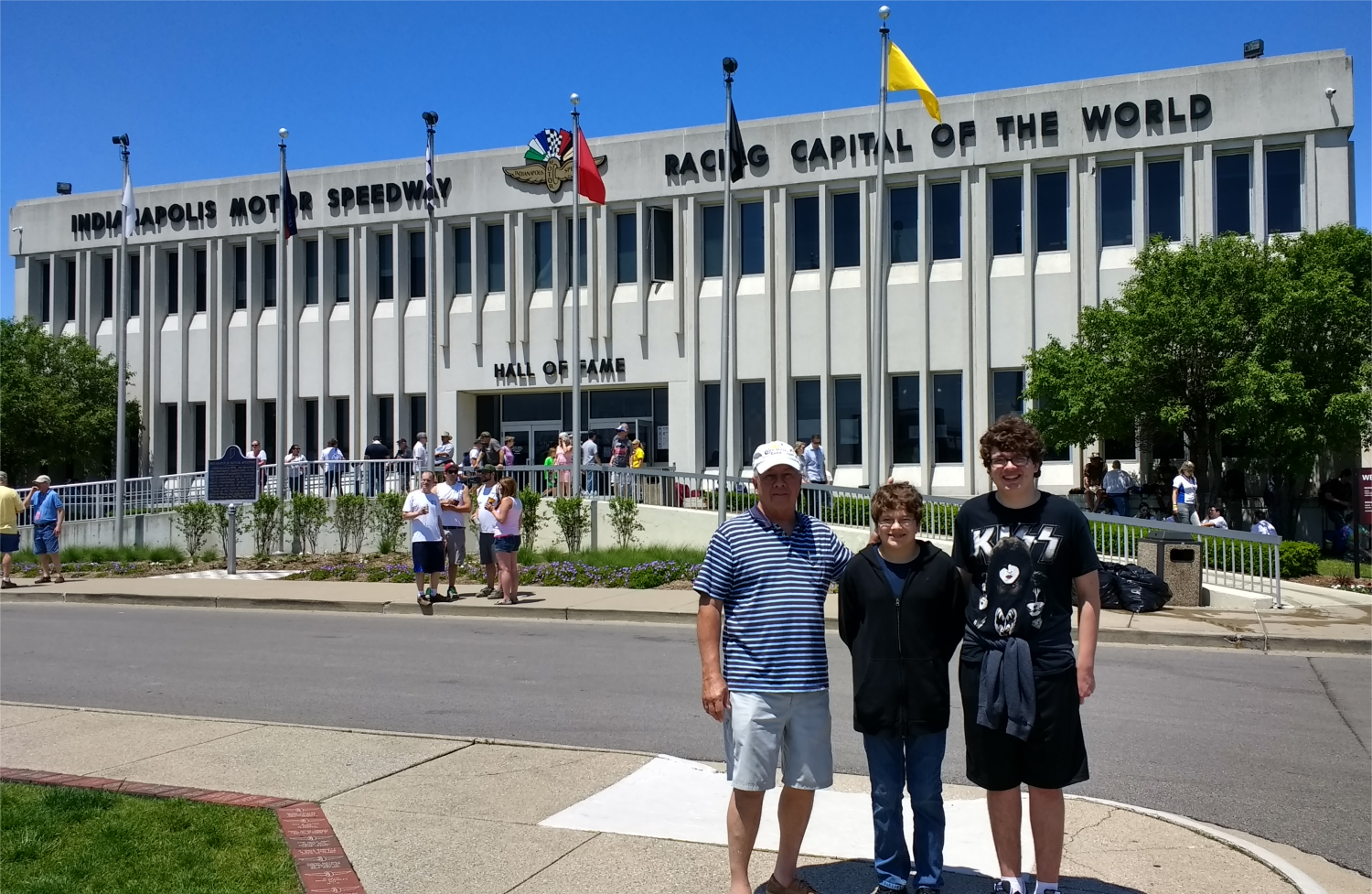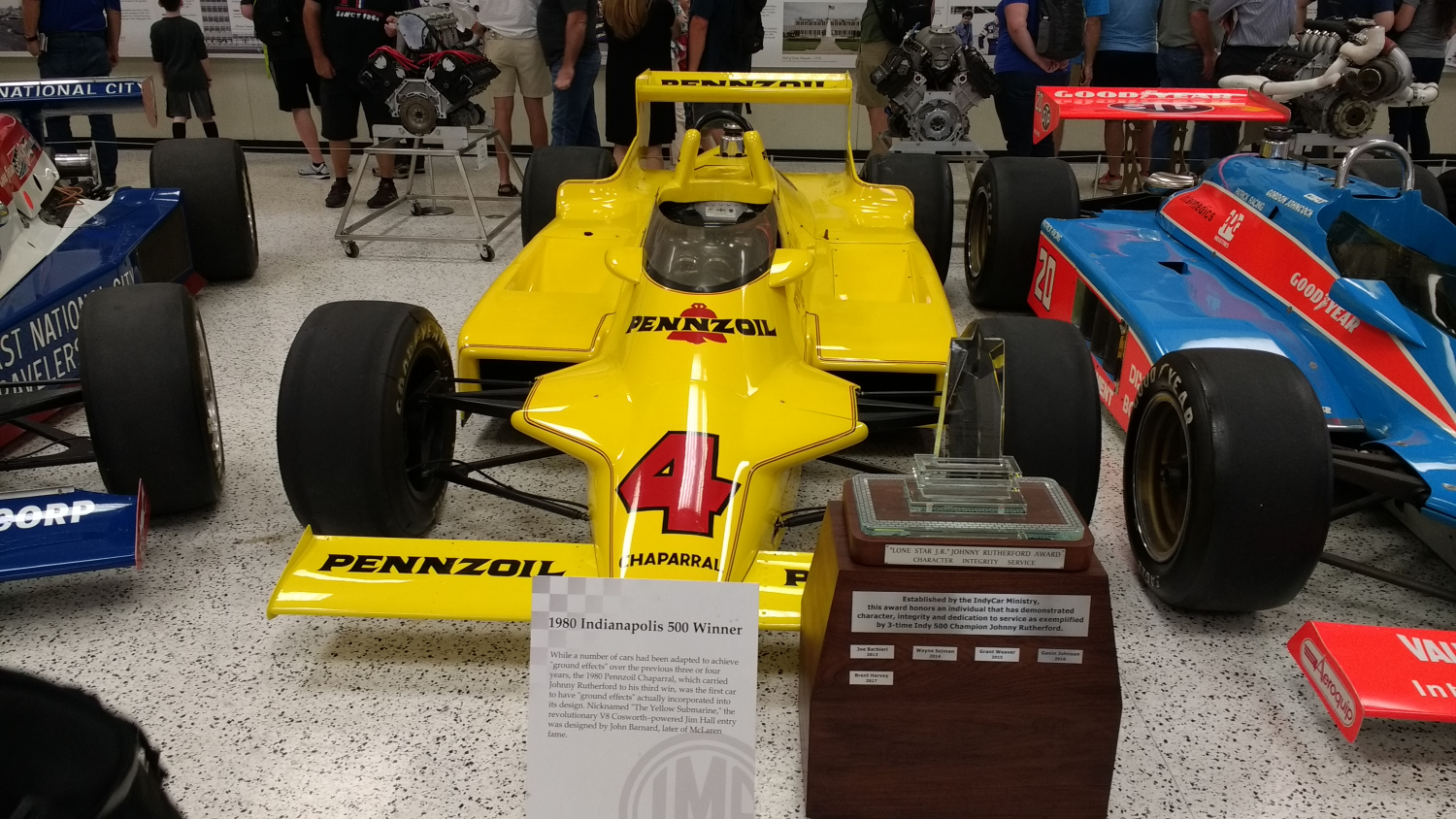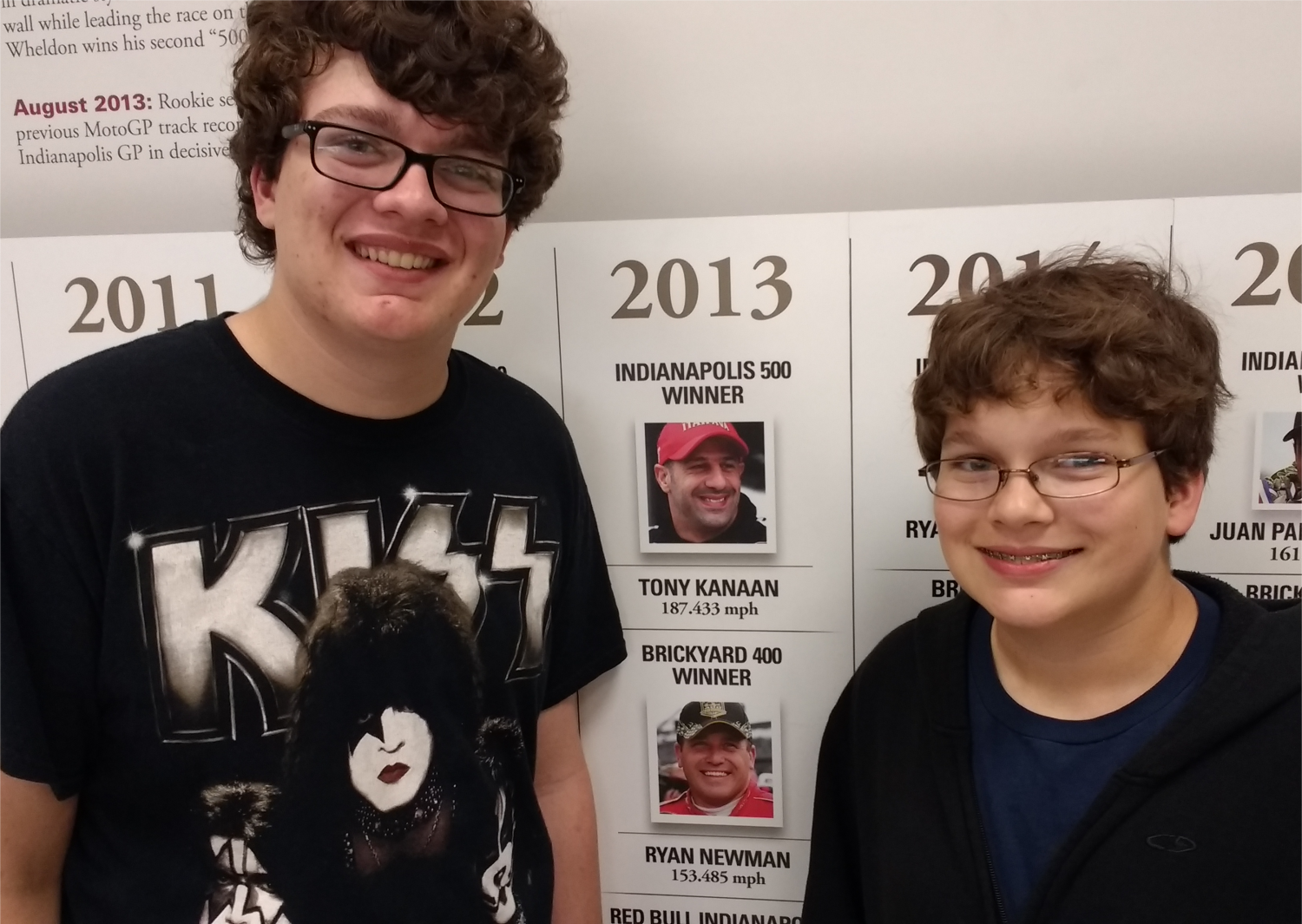 No free parking inside the track, with race weekend stuff going on. But the museum was a lot of fun, even though the bus tour of the track wasn't available anyway.
(An excuse to go back on a non-race weekend, and couple it with another thing or two to do.)
I love the thrill of being at Indy. Goose bumps, even on Saturday. And they're pretty much continuous on race day.
Weather was a threat right up to the green flag, and then we never saw any rain until over an hour after the checkered flag. Here's our view of turn one, with Tony Kanaan leading:
It was an exciting race. Congratulations to Takuma Sato, who drove marvelously to pick up his first Indy 500 win and second IndyCar win overall. As competitive as it was, it was a shame to see so many with cars strong enough to win—Scott Dixon, Fernando Alonso, Ryan Hunter-Reay most notably—put out. (Though I imagine Dixon was pleased to walk away from his accident and call it a day.) The gentlemen behind us were huge Alonso fans, and I felt bad for them when he lost his engine.
Thanks for another marvelous time, Indy! Until next time!