Longtime readers know I'm a big fan of the IndyCar Series. It started with me wanting to watch Danica in the 2007 Indianapolis 500, and I've never looked back. It is the fastest, most exciting auto racing in the world. If you're into racing of any kind and you're not following IndyCar, do so immediately.
Watching the Indianapolis 500 last week, I decided to follow the live board on IndyCar.com on my tablet, and I was instantly hooked.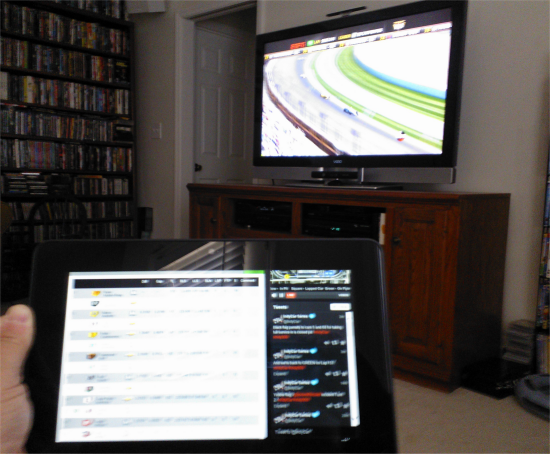 This adds an entirely new dimension to watching the race. You can track the entire field in real time (and it updates immediately, almost always ahead of the crawl on the TV coverage). You get not only position, but continually updating gap times. Want to know your driver's fastest lap? It'll tell you. Laps since he was in the pits? It'll tell you that too. For road and street courses, how many push-to-passes does he have left? Is he on the push-to-pass right now? You get all of that the second it happens. Does your driver have red or black tires on? That's there too.
It's a riveting experience. Loved it for the first half of Belle Isle today. Looking forward to it tomorrow. What a great time!