The boys played their last games of the 2009-2010 Upward basketball season yesterday.  Nathan's season-end party was this afternoon.  We don't keep score, but if we did, the Rattlers would have won all of their games this season except yesterday's.
This is Nathan's third year to play for Scott ("Coach T"), and he does a wonderful job teaching the boys basketball, as well as sharing Christ with them.  We're blessed to have him in Nathan's life.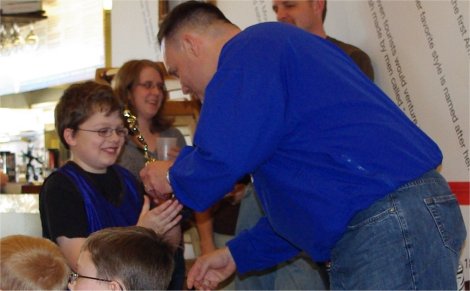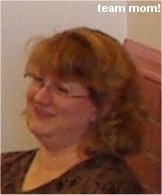 Our team mom helped out with snack schedules, trophies, and such, and did a great job.  (Plus, she's smokin' hot.  I'm so totally going to have a steamy affair with her.)
We really enjoyed our early dinner at Tommy's Pizza.  Tommy and Christy are experienced restaurateurs and genuine New Yorkers, and that means they make genuine New York-style pizza—huge, floppy slices on hand-tossed crust, with just a bit of sauce.  It was delicious, and we got hooked hard.  They were kindly obstinate and wouldn't let us pay (thanks much, guys!), but I'll be going back for a slice for lunch from time to time.
Here is Nathan getting a lesson from Tommy with the practice dough: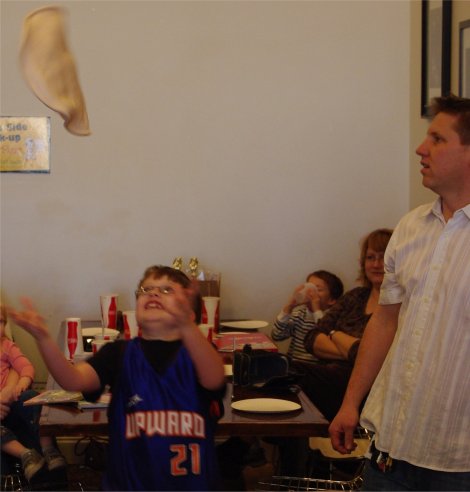 It was a great season.  My biggest complaint was the Boise State colors for the uniforms, which is a minor one indeed.  Aaron's season-end party and the ceremony at church are still to come, and then it's on to spring soccer.