The boys and I spent a few hours at the U.S. Space and Rocket Center after church today.  I rode Space Shot for the first time (very cool), and we spent some extended time with the Saturn V and associated exhibits inside the Davidson Center for Space Exploration.
I have lived in the Huntsville area since 1986, so I've been around the Saturn V and its F-1 engines a fair amount.  I can still never quite keep an accurate image in my head of how massive it, and they, are.  Consequently they take my breath every time I get reacquainted.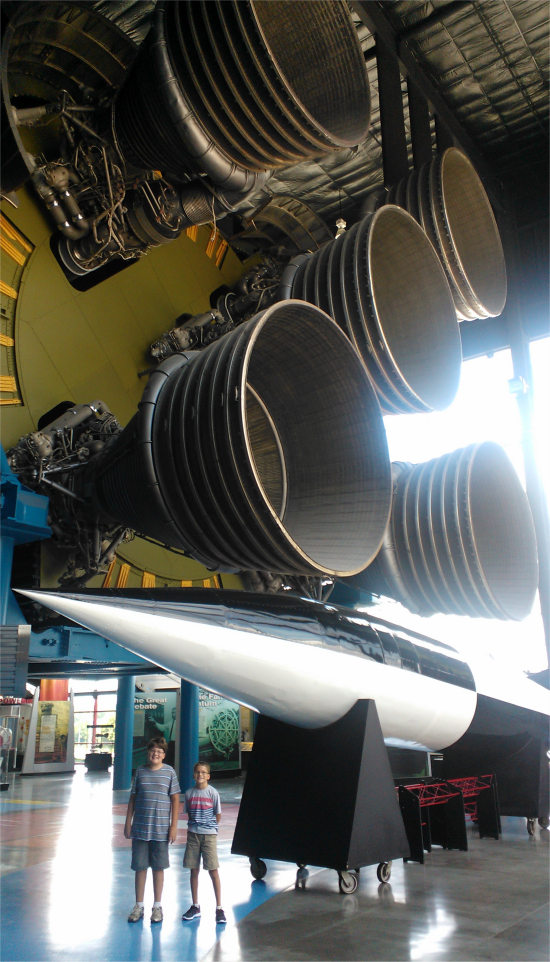 I come out of this place practically tasting the drive, ambition, and patriotism of that era.  It was just a few years ago, really.
Undermining that glorious feeling, though, is my fury at what seems to be the prevalent attitude in the country now.  It is one of blame, malaise, and dull resignation to the way things are, and what are you gonna do?  When does the new season of Breaking Bad start?  Who ate the last Oatmeal Cream Pie?
Today, could we even come close to something like getting from Explorer 1 to Apollo 11 in 139 months?  That's all it took, you know.
It should be easy to sell pride in and love of country right now, because practically no one is and many of us still hunger for it.  A return to proud and unashamed presentation of American ideas would be most welcome.
It might help to foster some genuine inspiration.
Similar Posts: