Once in a while I'll run into someone who's heard of peanut butter and mayonnaise sandwiches. But mostly, people recoil as if you'd suggested deep-fried dog crap. I don't think I even knew it was considered weird until young adulthood. My mom made them for herself, and I liked them from about 10 years old on.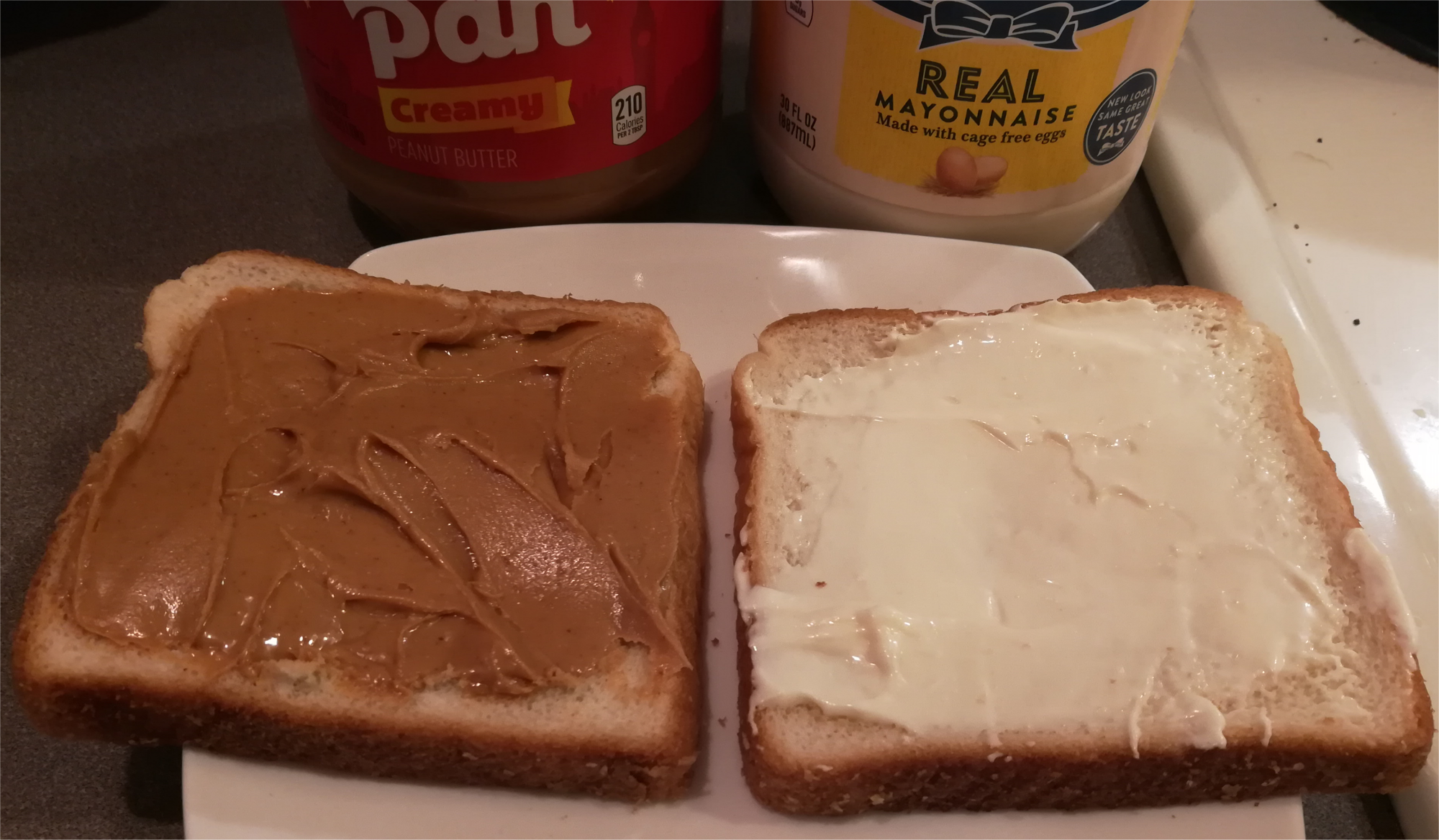 You make it like peanut butter and jelly, except use mayonnaise. A few points:
You must use real mayonnaise, not Miracle Whip or other "dressings" that are sort of mayo-like.
Any bread that will work for a PBJ is also fine for a peanut butter and mayonnaise sandwich, but the nutritionally bankrupt, alarmingly uniform white bread is best. This is Sunbeam King Thin in the photo.
Any peanut butter will work. I like creamy and full-sugar the best for peanut butter and mayonnaise.
Just as peanut butter and banana is a good sandwich, so is peanut butter, banana, and mayonnaise. I suspect bacon would be good too, though I've never tried it. (I do enjoy peanut butter, banana, and crumbled bacon on a pancake.)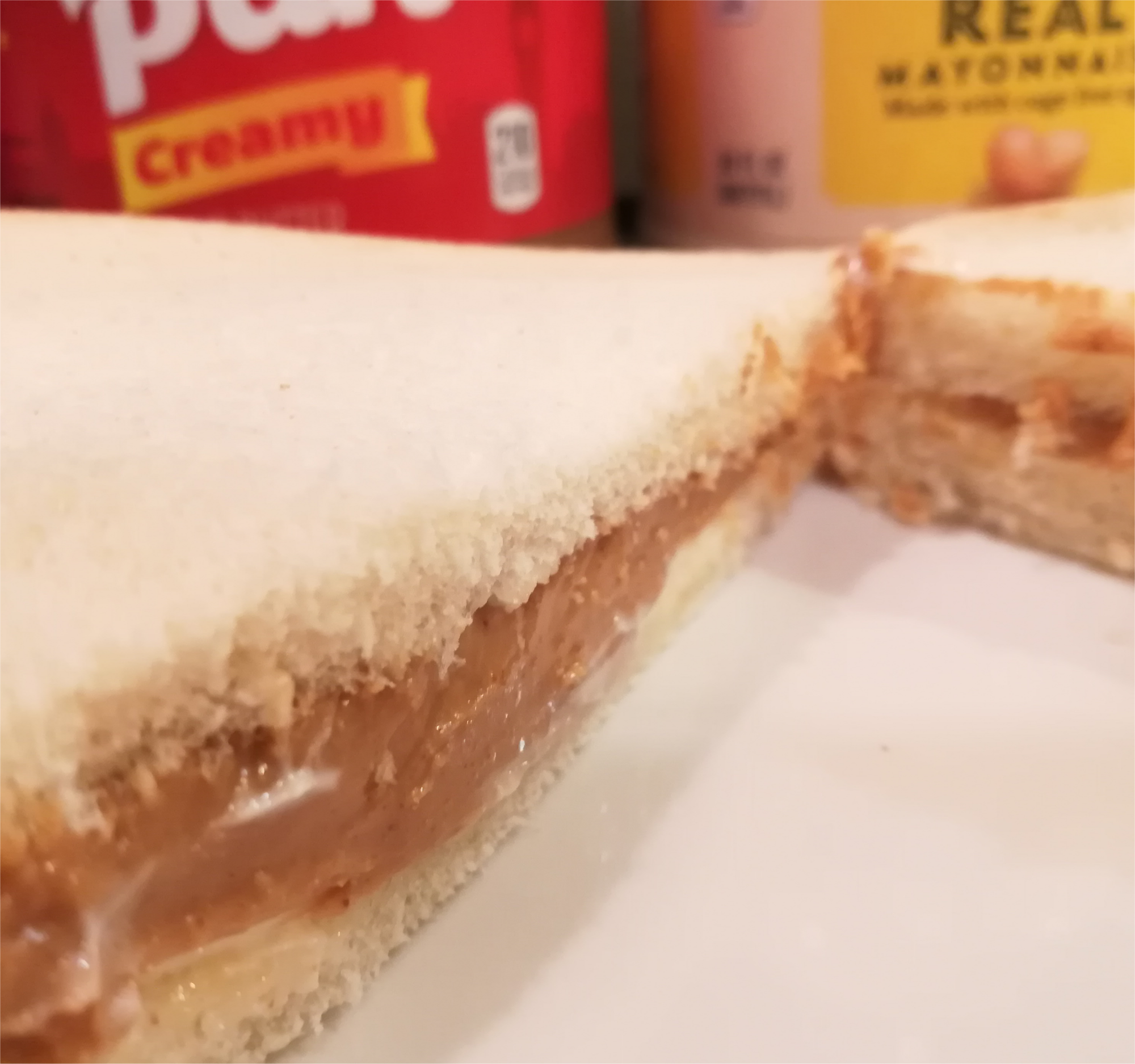 Delicious!
You might also like: