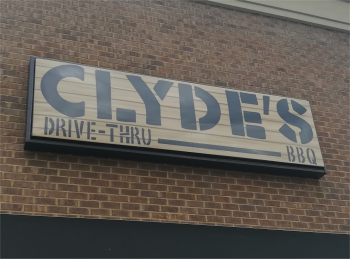 Clyde's BBQ is now open, just north of Browns Ferry on County Line in Madison, and I've been excited about it for some time. After all, Stan and Tina are not only friends, but talented restaurateurs with a well-earned reputation for excellence. For them to apply their talents to a barbecue restaurant is a tantalizing thought indeed. Lea, the boys, and I had dinner there Friday night.
Clyde's becomes a bit of a barbecue oasis in a former desert, if you think about it. In this immediate neighborhood, it was a pretty good haul to barbecue before last Monday.
Clyde's offers delicious pulled pork, brisket, and ribs, either in sandwiches or on plates. Lea went with the brisket, accompanied with smoked, three-cheese penne and house-friend pork skins. She made a happy plate.
All of the sides are house-made. Aaron was delighted to find hash brown casserole available. My slaw was fresh and flavorful.
There's an unusually broad menu here, so there's a lot more to explore here too. The specialty sandwich game is particularly strong. How about a BLT made with house-cured and smoked lamb bacon? Stan's been talking that up to me for a month, and I couldn't wait to try one, so that's what I had.
Wow. I wasn't sure what to expect, but it's an experience. The lamb bacon is rich and decadent. Nathan went with a generously-slabbed smoked turkey sandwich.
Aaron had the BA, with rib meat. Call it a greatly elevated McRib. (Stan did.)
Clyde's plans to offer a number of regular daily specials. We were able to share and enjoy some delectable wings. These are smoked, then fried, and tossed in a flavorful sauce with just a whisper of habanero. (Don't let that scare you. You can eat these, but there's a milder sauce available if you don't want to chance it.)
We've left ourselves plenty to try when we come back. Most obviously, how in the world did we get out of a first visit to a northern Alabama barbecue place without tasting the pulled pork?
There are pulled pork nachos, which was my favorite thing to get off their food truck at Blue Pants. These are available with house-fried kettle chips or the aforementioned pork skins, which makes them keto-friendly. I'll also be watching their Facebook page closely for savory empanadas ("hand pies"), which are available as a daily special and have received across-the-board rave reviews so far. Finally, we were all too stuffed to try the banana pudding, prepared by The Dessert Fork (also in Madison).
Right now there is space for 30-35 diners total, inside and outside, but this may increase a bit. I think the model and intent is to do a considerable amount of carry-out business.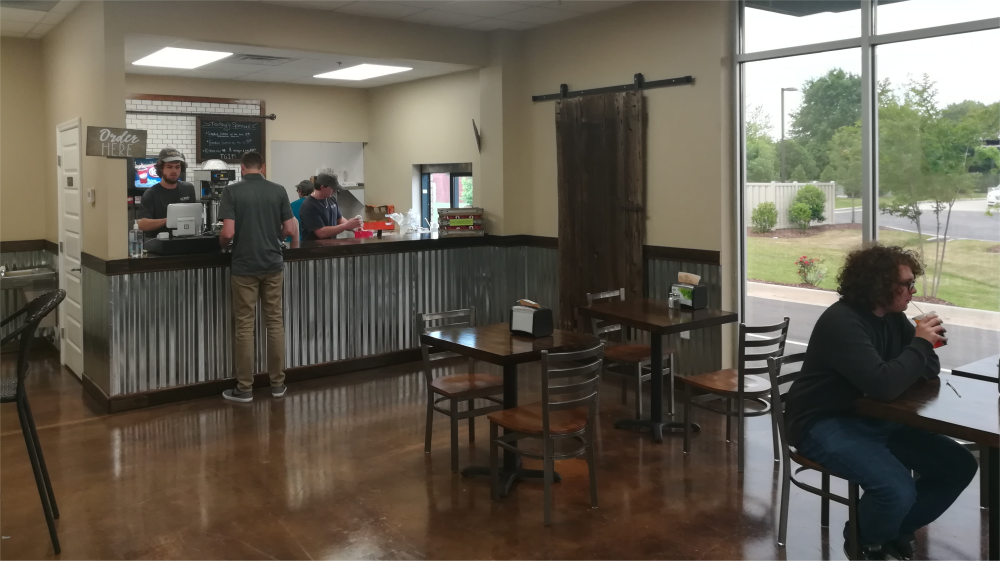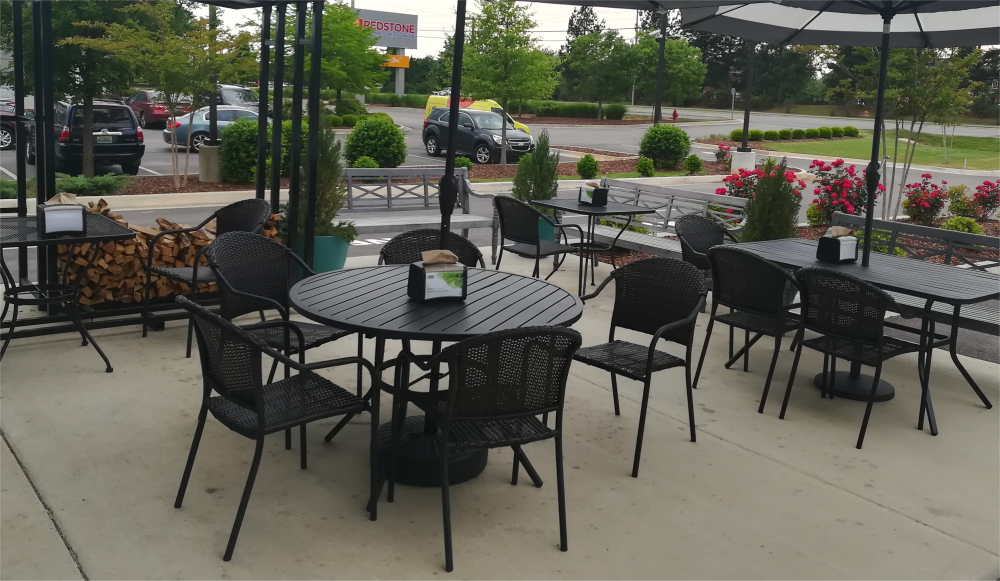 For now Clyde's is closed on Sunday, but I suspect that may change eventually. (That's when the NFL plays, for example.)
There are grab-and-go deals for family dinners and tailgating, of which I'm certain we'll avail ourselves from time to time. Clyde's is dangerously close to BoWilliams.com world headquarters, and we're looking forward to a long, satisfying relationship!
Disclosure: Stan and Tina asked me detailed and specific questions about their offerings, just as they did when Earth and Stone opened, and they also knew that our dinner would be the basis for a post on BoWilliams.com. For these reasons, they insisted on picking up our tab for this visit.
You might also like: