Urcel Staples, a retired Department of Homeland Security agent, will give a talk/Q&A at the University of Alabama in Huntsville Thursday, November 16, from 6 to 8 pm, at the Conference Training Center (Exhibit Hall) on the UAH campus. Sponsored by the North Alabama Human Trafficking Task Force and the UAH Office of Diversity and Multicultural Affairs, the topic is Modern Day Slavery: A Look at Human Trafficking.
The event is free to the public, though be aware that material covered may be a little much for children younger than middle-school age.
We hope to see you there.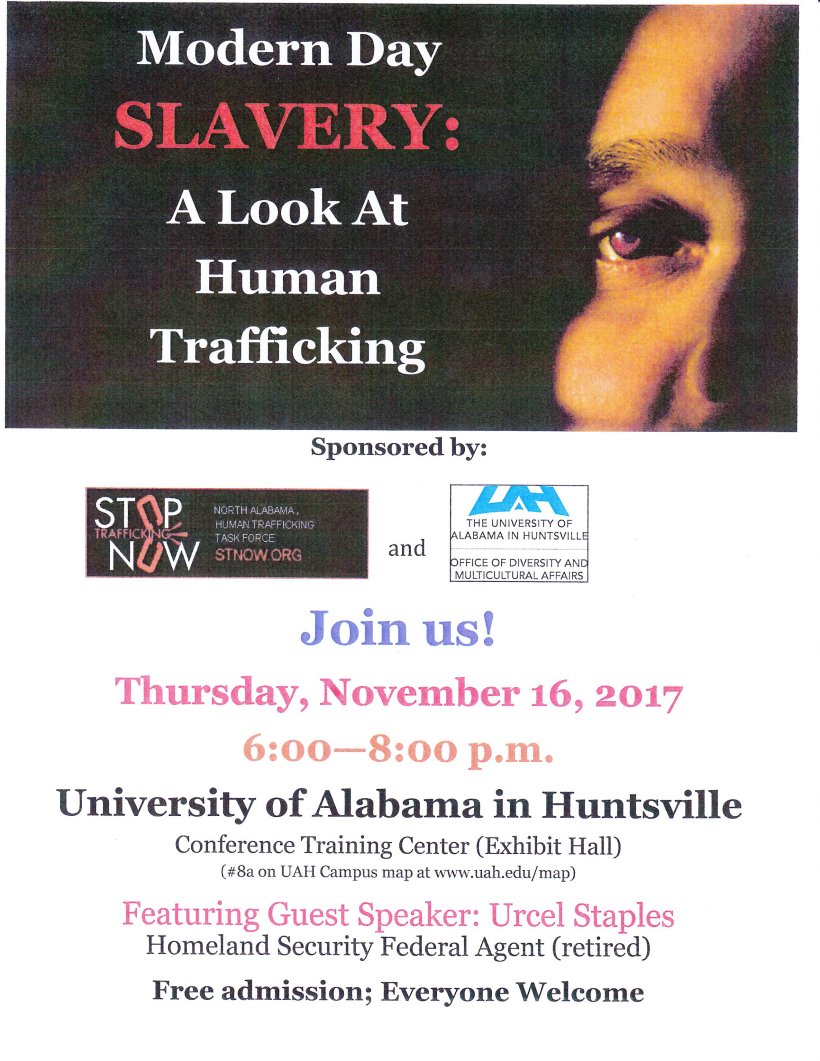 You might also like: