I have a lot more red and orange go-to sauces and salsas than I do green ones. Really, my only gotta-have-it green one is Blair's Jalapeno Death, which I've mentioned I always get at Christmastime to go with Lea's breakfast casserole. That's a great product, but I tend to eat a large quantity of green sauce, using it rather like a chutney. And a good price on Blair's Jalapeno Death still puts it at about $1/oz.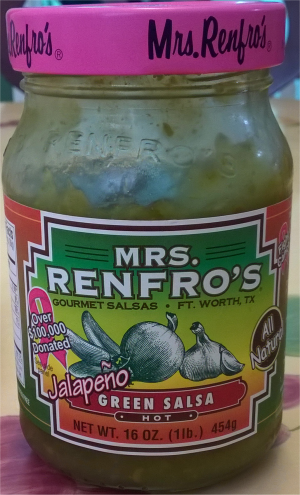 So I've been on the hunt for a better price/quality compromise in a green sauce. Not long ago I spotted Mrs. Renfro's Jalapeno Green Salsa on the shelf at Publix. At $3.29 for a pint jar, it doesn't carry much premium over a mass market product like Pace, and it's only about 20% as much as Blair's.
So what do we have here? Ingredients are listed as jalapeno peppers, water, onions, distilled vinegar, corn starch, salt, spices, and garlic. Water so high is concerning, and corn starch is an odd listing. We'll see.
It's a pretty sauce, and about what you'd expect in the way of color. Bits of jalapeno flesh and an occasional seed are prominent, as are onions (which are much easier to see in a green salsa than a red one). It smells primarily of jalapenos, with minor onion and vinegar notes. I couldn't really detect any garlic.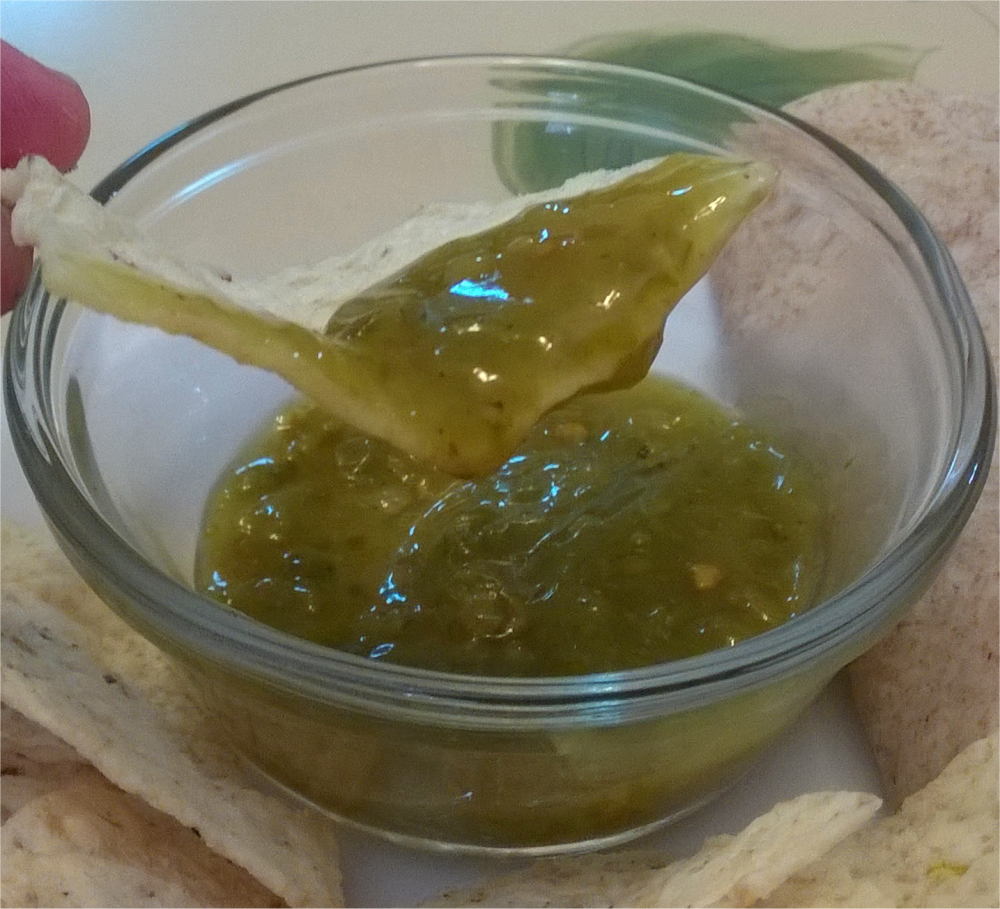 I first tried a spoonful of Mrs. Renfro's by itself, and then some on a chip. I was pleased to find a bit of the Blair's Jalapeno Death vibe. There is a vibrant pop from the peppers, with onions close behind. And there's the garlic in my mouth, even though I couldn't find it with my nose. The jar says HOT, but the heat is well within tolerance for the mainstream palate of a person who "likes spicy food"—right along the lines of canned jalapenos. It won't move the needle of a chilihead.
Next I had it in my "indicator dish"—as the sauce in a grilled chicken and cheddar soft taco. It worked very well here, reminding me of green burritos at Del Taco in my childhood.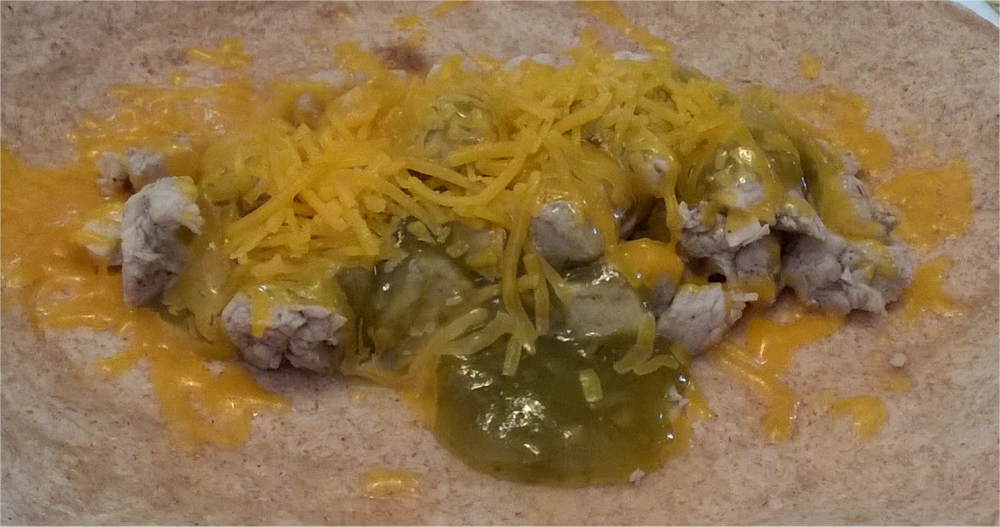 This was the best thing to do with it, and probably how I'll finish the jar.
The texture is a little strange. It's almost gelatinous, like two-thirds of the way to jelly. It's also rather salty. I mention these together because I suspect they're related.
Mrs. Renfro's Jalapeno Green Salsa tastes fine. I'll eat it all. My view is that it is extended a little too transparently, however. I think water is so high in the ingredient list for cost reasons, and the corn starch and salt compensate for it (the former to thicken it, and the latter to disguise the flavor dilution). I squeezed a lime wedge into a bit of it, and that helped on both fronts. I'll probably doctor the remainder of the jar thusly.
Like I said earlier, this is priced nearly in line with run-of-the-mill salsa. It's not a fair fight to put it up against a boutique product like Blair's Jalapeno Death. But I knew that going in. This is a most-for-the-least quest, and Mrs. Renfro's Jalapeno Green Salsa definitely acquits itself for the price. This will get me a pleasant green sauce vibe while it lasts.
6/10
You might also like: