I picked this up at our local beef jerky/spicy food shop. I'd tried a Most Wanted Pain Is Good sauce or two before, but not the jalapeno. Let's see what's going on with it.
The sauce is a pleasant green, tilting toward olive but still in tolerance for a jalapeno sauce, with small pepper and onion bits evident. It's rather thin. To use it reliably as a dip, look for concavity in the vehicle. (A Tostitos Scoop is good, obviously.) The nose is of mostly peppers and garlic, but vinegar isn't far behind. What do we have here?
Ingredients: Jalapeno Peppers (Jalapeno Peppers, Water, Vinegar, Salt), Vinegar, Water, Roasted Green Chiles (Green Chiles, Salt, Citric Acid), Onions, Garlic, Lime Juice Concentrate, Natural Thickener (Xanthan Gum, Guar Gum, Sodium Alginate), Spice, Salt, Ascorbic Acid (Vitamin C), Natural Flavor.
Uh-oh. That's trouble. The first ingredient is clearly canned jalapenos, not fresh. Vinegar and water immediately following aren't promising developments either.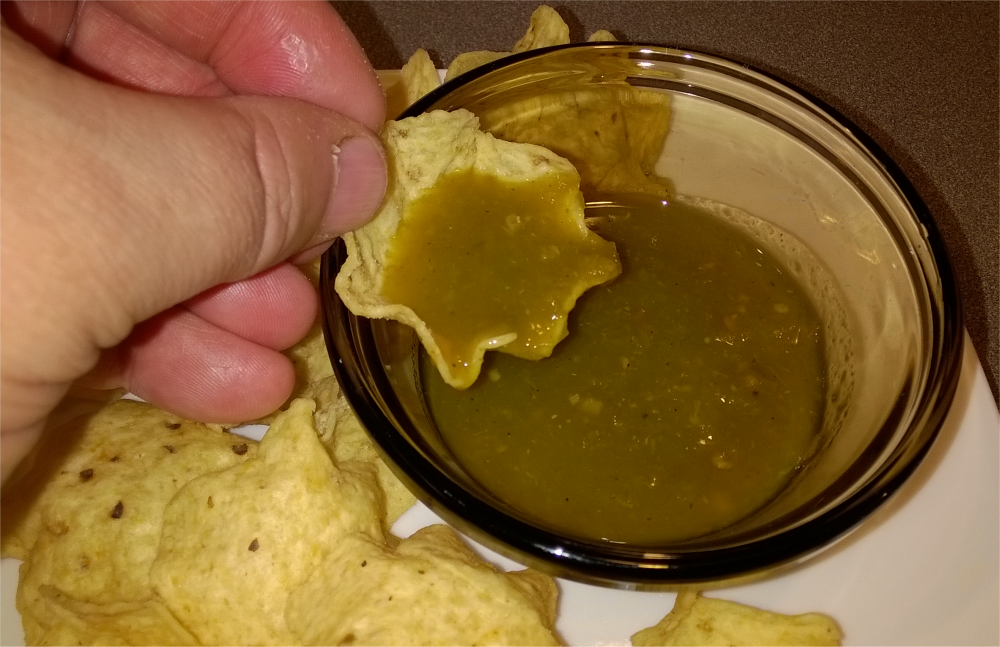 And indeed, it's underwhelming. Straight or on a chip, it starts with a pleasant botanical note, but vinegar quickly overwhelms any subtleties. It doesn't degrade the snack completely, but the experience is decidedly pedestrian.
It did a little better on a grilled chicken quesadilla. The chicken was marinated in Goya Mojo Criollo, which gave a little sophistication back to the gustatory equation.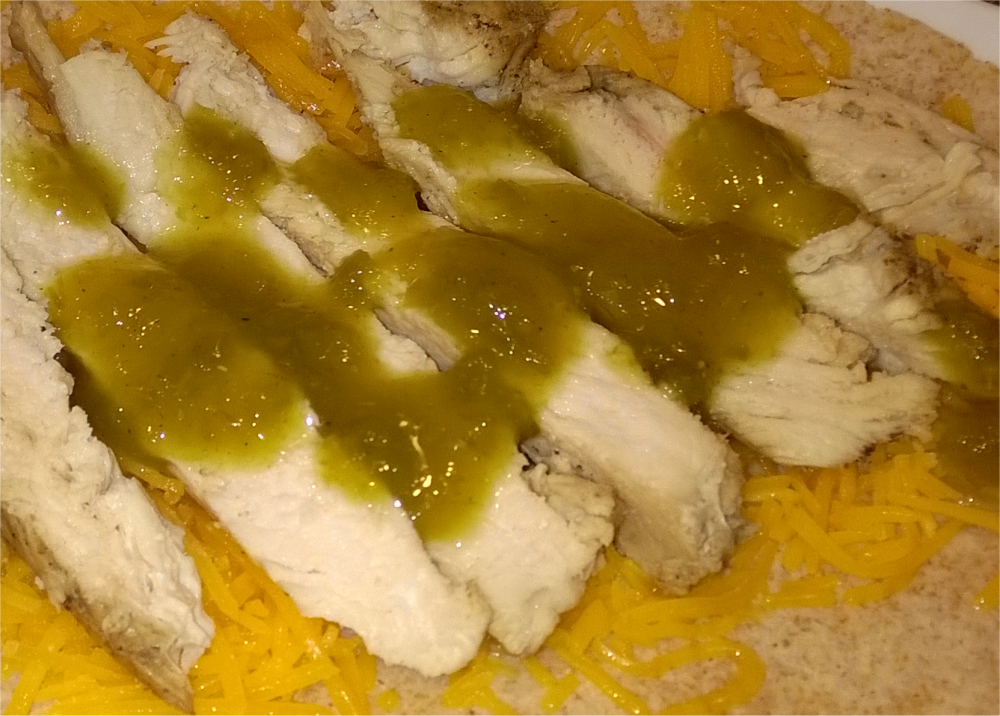 The bottle says it's medium, at a stated "1,000 to 1,400 Scovilles" [sic]. The heat is right in line with any processed jalapeno product. There's a little bite that might bug someone who "doesn't like spicy food." Chileheads won't need a drink.
I paid $7.99 for this, which was high. You should be able to find it for $5.50 or so without much problem.
Unfortunately, that's still too much. This sauce might be marginally defensible priced in line with mass-market offerings. However, it's a slight but unambiguous failure trying to be a boutique product.
4/10
You might also like: