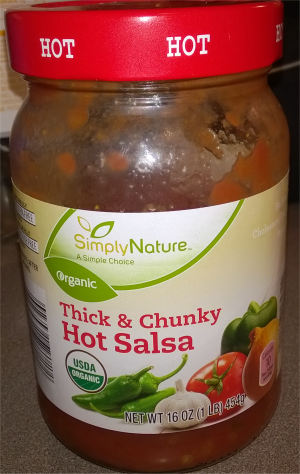 A logical eventuality of our increased time and money spent with Aldi is that Lea would come home with a new house-brand organic salsa to review. Simply Nature Organic Thick & Chunky Hot Salsa is the latest up in this long-running review series.
So what do we have? Ingredients ("organic" precedes everything on the label except water and sea salt): Diced tomatoes, water, crushed tomatoes, onions, jalapeno peppers, green bell peppers, evaporated cane sugar, distilled vinegar, sea salt, garlic, chipotle powder, cilantro, black pepper, cumin, and jalapeno powder.
There are a couple of warning flags here. Water is high on the list, and I've noticed sugar creeping into more and more salsas. I prefer that a salsa's tomatoes, and to a lesser extent onions and peppers, be sweet enough on their own. Plus, it's a needless infusion of calories.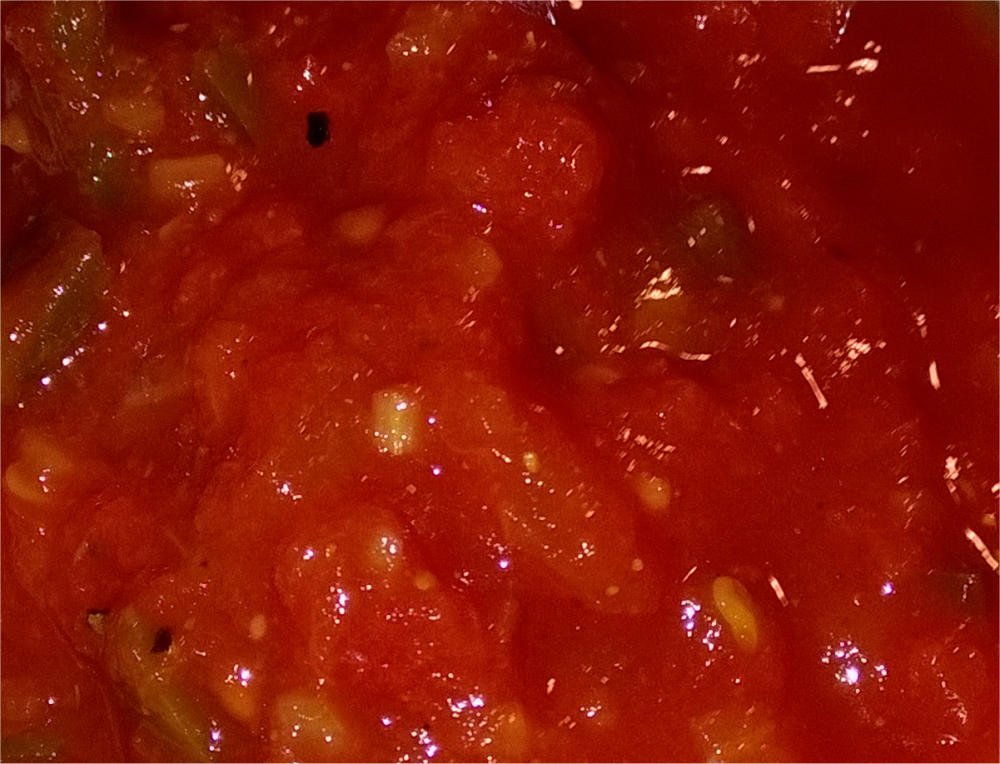 Despite the concern about high water content, the salsa is appealingly thick and an attractive color, with herb and vegetable chunks readily apparent.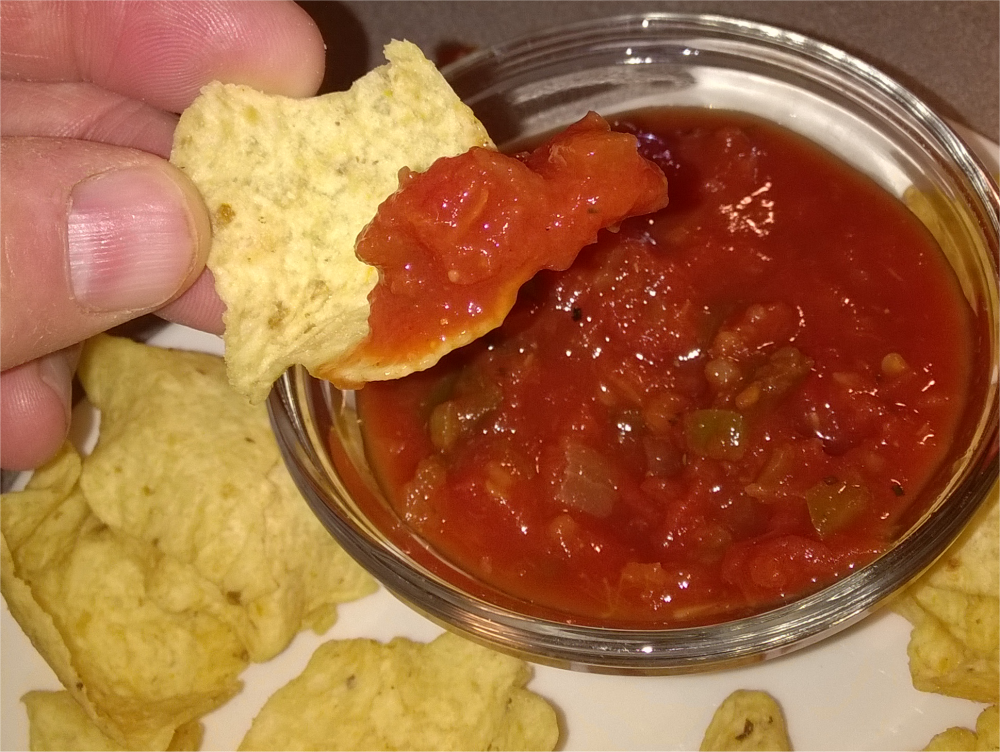 The salsa clings effectively to a chip, and delivers a near-immediate shot of smoky heat upon hitting your tongue. It's a pleasant chipotle flavor that, despite the quick ramp-up, tops out quickly. This shouldn't be too hot for any but the mildest palates.
Neither the water nor the sugar ended up being a concern. The balance of tomato, onion, pepper, and spice is good, with the only real dominance being the short-lived chipotle punch. This is a fine-tasting salsa that should have broad appeal at a party, with that slight caveat for people with no heat tolerance at all. I do wonder just how much the sugar is actually doing for the flavor, and whether it's worth the additional calories.
Still, no worries with this product's quality. If you're looking for a good mainstream hot salsa, this fits the bill.
7/10
You might also like: