The quest for a more cost-effective alternative to Blair's Jalapeno Death continues. I've mentioned I always get it at Christmastime to go with Lea's breakfast casserole. That's a great product, but I tend to eat a large quantity of green sauce, using it rather like a chutney. And a good price on Blair's Jalapeno Death still puts it at about $1/oz.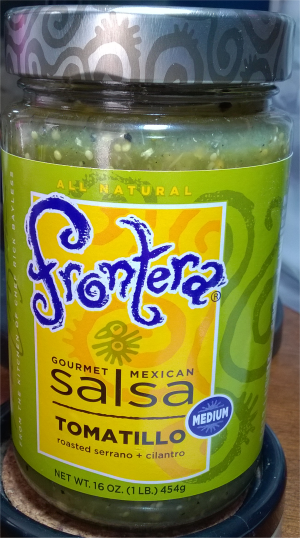 The next candidate up is Frontera Tomatillo Salsa. This was $3.49 for a pint jar, which puts it pretty close to regular old salsa, and of course it's much cheaper than Blair's.
Ingredients are listed as tomatillo, tomato, filtered water, onion, serrano chile, cilantro, garlic, salt, evaporated cane juice sugar, and xanthan. No vinegar. Interesting. We've also got a good example of just how much green sauces and salsas can differ. They all get lumped under "salsa verde," when it's really only recipes that are primarily tomatillo that qualify for that label. Nevertheless, there do tend to be some flavor profile commonalities across different green sauces, so it's not so strange to be looking for love here, even though I'm trying to replace a jalapeno sauce.
This salsa pops visually. All three of the primary vegetables are obvious, as are seeds and cilantro. Garlic and roasted serrano are the primary scents, with onion and tomatillo accompaniment. Smells like it tastes good!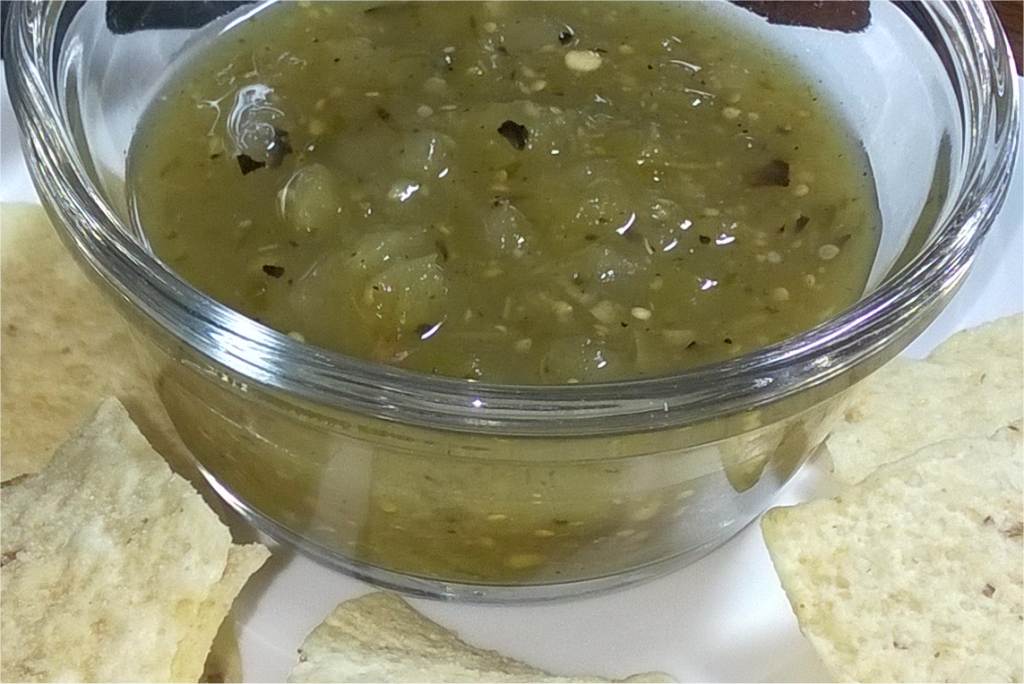 And it does. Both by itself and on a chip, this is a robustly-flavored sauce that asserts itself immediately. The onion, garlic, and roasted pepper all hit hard, with tomatillo and cilantro close behind to tie it all together. There is a bit of cumulative heat from the serranos as you eat, but it stays manageable. I don't see this heat offending any but the mildest palates.
It also starred in a breakfast quesadilla for me, and that was a great use too. This jar won't last long.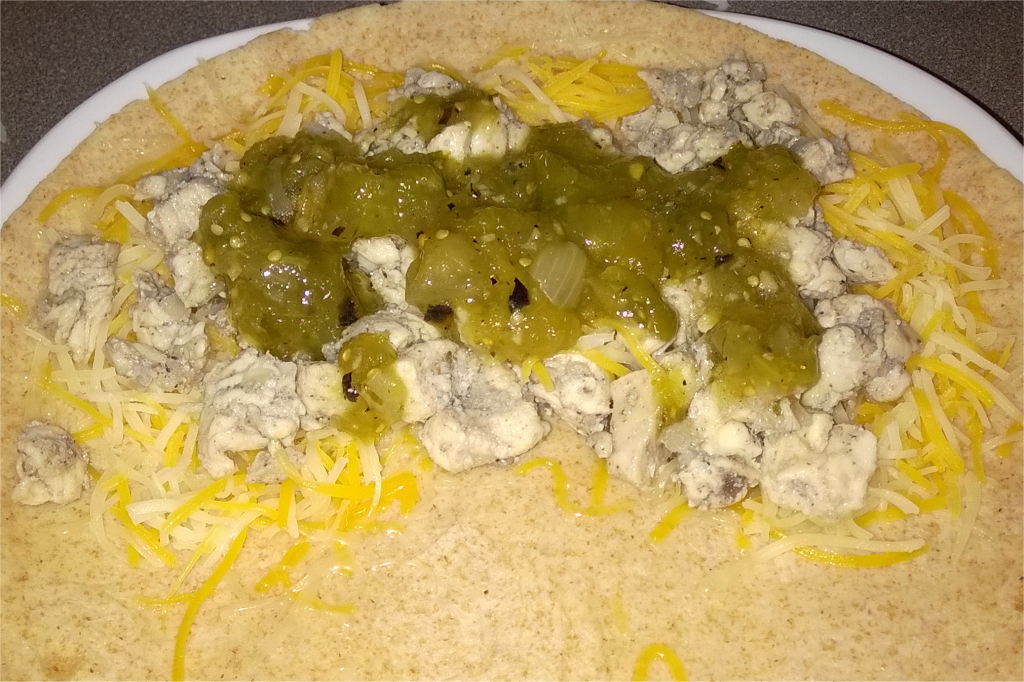 Frontera Tomatillo Salsa is a tasty sauce and a good value. I can see fondly remembering this jar down the road and picking some more up. Alas, it's pretty far off the path of what I'm looking for, and a largely different taste from Blair's Jalapeno Death. However, it would be a great introduction to salsa verde. If you're looking to expand your horizons thusly, this is a fine and accessible place to start.
7/10
You might also like: