It was Saintseester's comment on Wonder Woman's revised costume that put the term self-loathing (regarding some citizens of the United States and what they feel for their country) in ready space in my brain.
A lot of it caught my eye leading up to this Independence Day.  We're just another world citizen, so many would have you believe.  So many truly horrible things have been perpetrated in the name of American greatness.  We've all been lied to in the history books.  The story of America is a story of continuous blood and shame, and thank goodness we, such an enlightened generation, are here to put things right.
(With one of their own in the White House, you know the tangible empowerment of their shame must be substantial.)
She'll survive this latest barrage of guilt-ridden coffeehouse academic nonsense.  After all, it's clearly one of our esteemed president's primary goals to diminish the standing of the United States in the world.  How well is that working out, however many bows, apologies, and distortions later?  Don't you get the sense our allies are just patiently waiting Obama out now, confident the United States will survive him?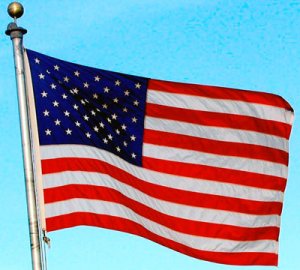 The United States remains the greatest country the world has ever known, and remains the world at large's greatest friend.  Her tale is not perfect.  It is, however, a story of far greater good than evil.  It is a story of liberty; of great things from small things; of empowerment of the oppressed.  It is an ongoing story of hope.
For all of America's problems, where would you rather be?
The United States of America is exceptional.  She is mine.  I am hers.  I am proud.
Happy Independence Day.
You might also like: