Apocalypse Now is one of my favorite films ever.

Nathan and I have watched most of my other all-time favorites together, but we haven't done that one yet. I told him nearly from the beginning of our ongoing film conversation that while I thought it was spectacular, I didn't watch it very often because it deeply depressed me for a couple of days. So we'd need to wait until a good time to do that, both for my sake and his. Apocalypse Now speaks clearly and artistically to some powerful, terrible truths about human nature. And in that way, it earns its R rating more than any popcorn movie with throwaway sex and violence in it ever could.
It may have been as long as ten years since the last time I saw it. As I type, I've been actively engaged as a human trafficking warrior for less than one. I'm curious to gauge my reaction to the film now, with that new context.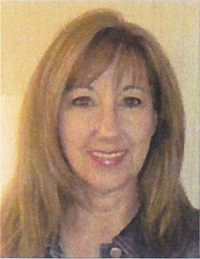 At the Alabama Human Trafficking Summit yesterday, Carolyn Potter, executive director of The WellHouse, co-hosted one of the afternoon sessions I attended. Her organization primarily rescues young women from sex trafficking. At the end of her presentation, she commented that we should be sure we "engage in some self-care tonight; a bubble bath, a favorite meal, or something. We've all been pounded with darkness all day long."
That's a good way to put it.
You don't have to learn very much about human trafficking to be disgusted. The depraved, heartless cruelty that is necessary to enslave another human being would be alarming in a single person. That there is enough of it in the world to fuel a thriving $200 billion industry is completely sickening.
You also don't have to learn very much to be called to action. As I've said more than once, at the end of Pat McCay's presentation in August, I knew I couldn't be idle. If I have time to do anything in the world, then I have time to take up arms and help fight this war.
I intend for 2018 to be a big year for myself in this war, and more importantly for the North Alabama Human Trafficking Task Force at large. I have begun working on our web site, and there are extensive improvements on deck. We also have a growing Twitter presence. (Are you a local on Twitter and not following us? If not, why not?) I am also the nascent public relations director for the task force, so you can expect to hear more from me in the days to come about events we sponsor and how you can help.
(Not that you need to wait to hear from me again to join the war. We meet the first Tuesday of every month at 2 p.m. at the National Children's Advocacy Center on Pratt Avenue in Huntsville. The meeting is attended by social workers, law enforcement officers, medical professionals, educators, and concerned citizens, and you are welcome.)
Similar Posts: