"Building success with words takes investment. We wanted to create an atmosphere where that investment will begin or will expand."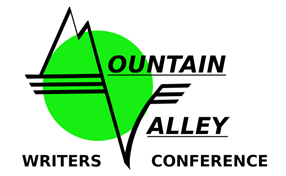 My friend and fellow writer Kathryn Lang chairs the inaugural Mountain Valley Writers Conference, an upcoming event in Guntersville. The event, for writers at all levels, will offer guidance on social media, digital marketing, independent publishing, freelancing, and self-promotion.
Kathryn writes fiction, hosts a talk show, and describes herself as a "professional encourager." I once introduced her at a party as "my friend Kathryn, who crams rainbows down people's throats for a living." Heh. You can be sure she brings this same energy to this effort.
The MVWC is Thursday, March 23, and Friday, March 24, at the Lake Guntersville State Park Lodge. The conference fee includes all presentations, seminars, and meals for Thursday and Friday. More information about speakers and sessions is available here, and more details on writing contests are here.