This is part of an ongoing series reviewing hot wings in the Huntsville area. Visit #HsvHotWings for a comprehensive linked list.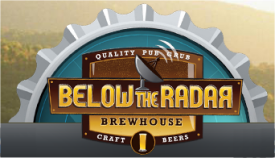 Saintseester and I went to Below the Radar for lunch yesterday. Her current gig puts her close to my office, and I had a reader recommendation in my pocket for BTR wings. (Thanks for that! Keep 'em comin'!)
Below the Radar is a downtown gastropub that I never manage to drive directly to, thanks to the heavily one way street-infested part of our fair city in which it is located. I've had good meals and good beers there. Yesterday's lunch was accompanied by BTR's own thoroughly pleasant Stinger Honey IPA. The wings come in various sizes and heat levels. I selected six wings for $8.72 at the hottest Trinity heat level, which is named for the three peppers used in it. (Ghost, habanero, and our excellent server Carrie couldn't remember the other one.) A goodly portion of celery and bleu cheese accompanied my three drums and three flats.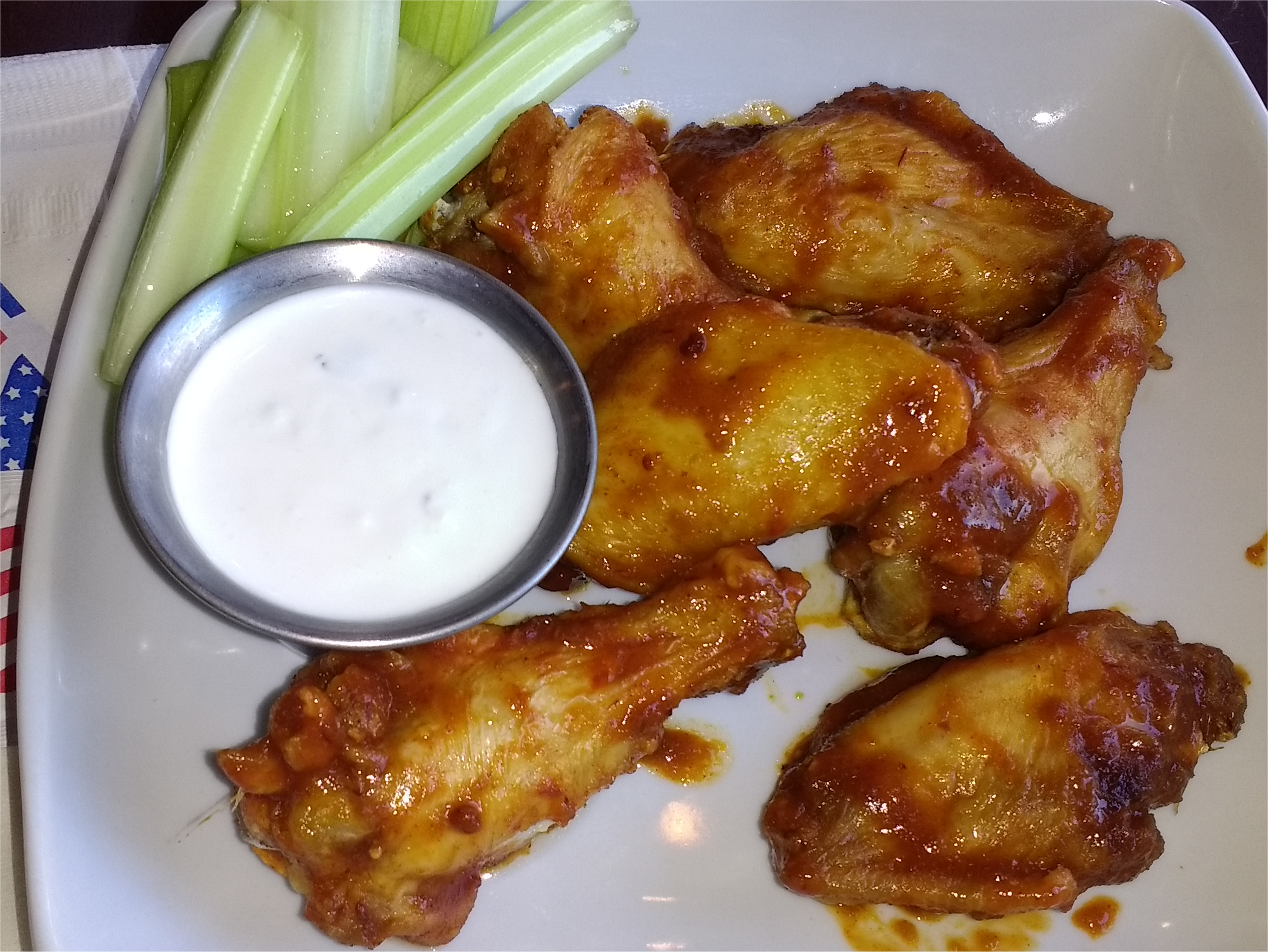 Quality: 6/10. My sextet of Trinity wings was appealingly plated, decently sized, capably cooked, and served a little cool, but within tolerance. They were just a little fatty, and at $1.45 each, a little dear.
Flavor: 6/10. There is a sweet barbecue vibe to lead off, followed with a piquant bite that has a short-lived bass note of a little chipotle. They taste fine, but they could use a stronger rhythm track. Roasted garlic, perhaps? Grilled onions?
Heat: 5/10. The heat here reminds me of the little flame jets that spray when your football team runs onto the field. It's pretty hot, but then it's gone very quickly. That classic, cumulative burn from C. chinense cultivars, at least two of which are claimed in the recipe, is totally absent. Still, for non-chileheads, there's enough here to make you momentarily uncomfortable.
Below the Radar's Trinity wings are hardly offensive, but they're a little safe. Amp it up, folks. Don't be shy.
Similar Posts: