Did/does your mama save bacon drippings? If she's native Southern, she probably did/does.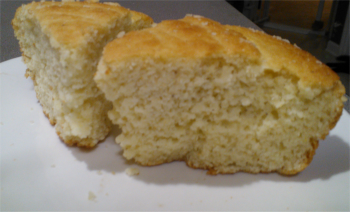 Once in a great while I've cooked some eggs in a bit of just-created bacon grease, but that I can remember, yesterday was the first time I've ever saved any. I made a pot of chili for the Super Bowl, and I decided I wanted to have real cornbread to go with.
Now we have cornbread from time to time, but we've just been using corn muffin mix, which makes mildly sweet, cakey, Yankee cornbread. It tastes very much like what's at Anaheim Chili. It's not bad, but it doesn't taste like I'm nine years old again. That's what I was chasing when I started looking. What I made was satisfying indeed.
This recipe comes from a comment on this recipe. (User ginrose was indignant enough that I decided I'd trust her with the initial foray.)
You will need:
2 cups self-rising cornmeal mix
1 3/4 cups whole buttermilk
2 eggs, lightly beaten
1/4 teaspoon baking soda
1/4 cup bacon drippings
Preheat oven to 450 degrees. Add bacon drippings to a seasoned 10-inch iron skillet and place in oven while it preheats. In a mixing bowl, whisk remaining ingredients together until smooth. When the oven has reached temperature, pour the bacon drippings into the mixing bowl and whisk again until thoroughly mixed. Pour the mixing bowl contents into the skillet, return to oven, and bake for 20-25 minutes or until golden brown. Let stand two minutes and serve.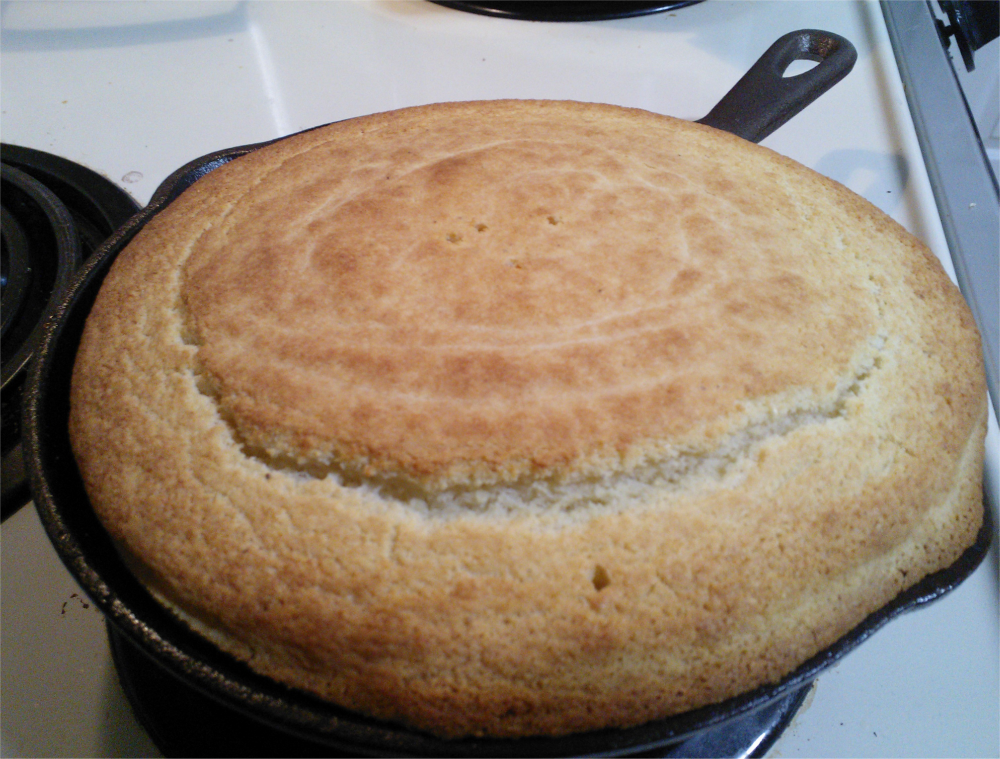 This cornbread is crumbly in that way that only comes from animal fat, and tastes amazing. Seems like my mama's was a bit yellower. I'm not sure why.
Similar Posts: