We played our last Upward game this afternoon, and yes, it was Crazy Hair Day again.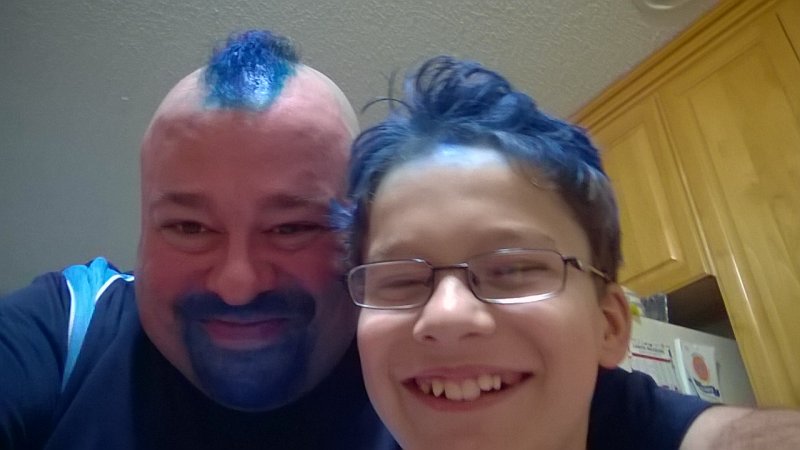 Hey, what's tougher-looking than a mohawk with a bald spot?
Can't say enough about how important this ministry is to me, and how it blesses me many times over the amount of commitment it requires. I wish my assistant coach had been here for the photo too, but he had an out-of-town Scholar's Bowl tournament.
This is my third mohawk. I need a new do for next season.