Whew!  We're near the end of a bang-bang-bang eight days or so at our house.  Lea told me two days ago she was having a margarita tomorrow night, if that tells you anything.
Our church's fall festival was yesterday, and was a blast as always.  Thanks to our church family, and the youth in particular, for the effort!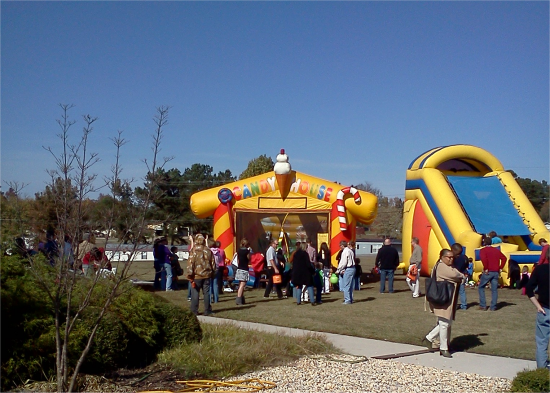 I'm not sure what the rules of this are, but as it involved eating donuts and close proximity to a pretty girl, I have to think it was a good thing.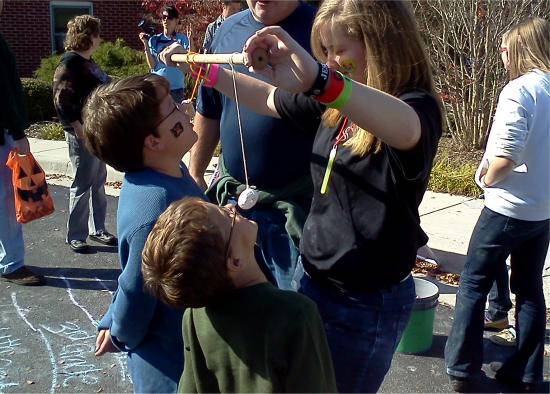 Nathan doing the "feel the grossness" routine.  The kid running this station had the carnival barker thing down.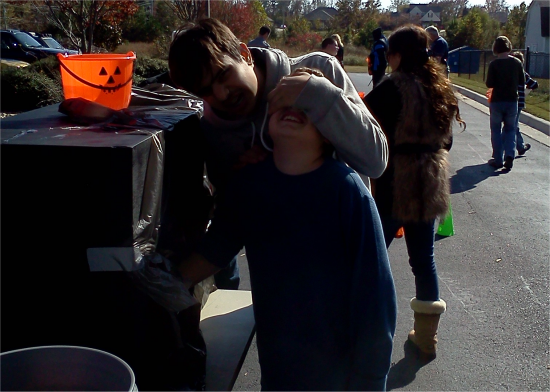 Happy Halloween to you!