This restaurant is no longer in business.
This is part of an ongoing series reviewing hot wings in the Huntsville area. Visit #HsvHotWings for a comprehensive linked list.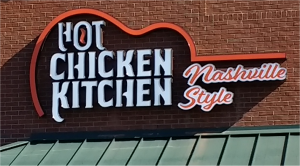 A colleague and I took in Hot Chicken Kitchen, in the Madison Commons shopping center just a couple of blocks south of 72 on Hughes Road in Madison, for lunch this week. Hot Chicken Kitchen serves Nashville hot chicken, which is a pretty specific comestible in terms of seasoning, preparation, and presentation. I'd never had any, so I looked forward to trying it.
The restaurant is fast casual, but with bring-it-to-you service, and I noticed they served beer. Wings are one of several plate offerings that have different pieces of chicken in them. You can get four (whole) wings and two sides for $10.36. The hottest heat level is cleverly called Hottest. That's what we had.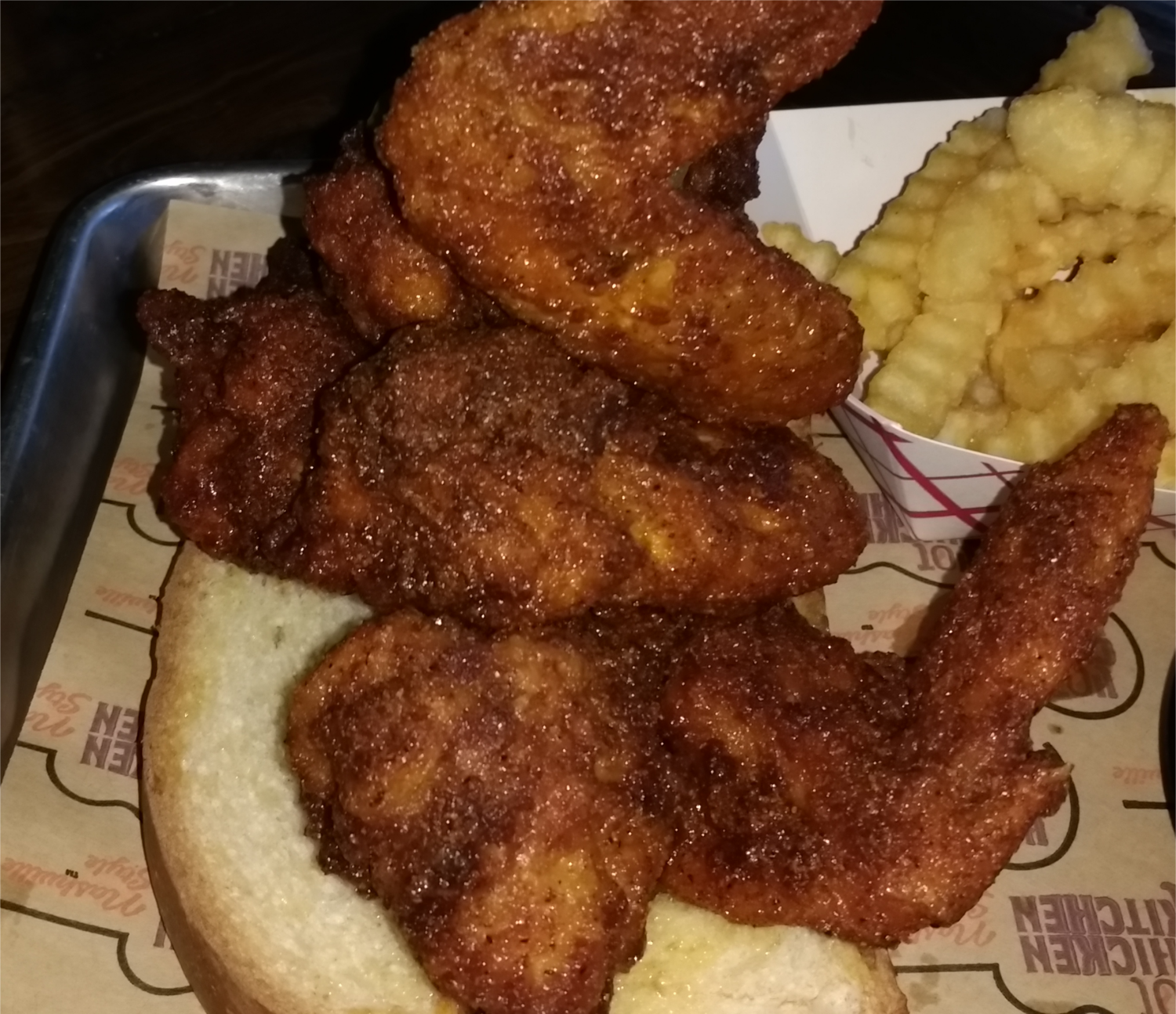 Quality: 5/10. The wings were reasonably sized, artistically presented, and a reasonable value. The heavy breading traps a lot of grease, however.
Flavor: 2/10. My first Nashville hot chicken was disappointing indeed. These wings tasted very much like they were seasoned with Lawry's seasoned salt, with cayenne added for the heat. Extreme saltiness was the only constant taste, with sugar and any other spice popping up only erratically. My dining companion did not finish his. This was not a good experience.
Heat: 4/10. Hot Chicken Kitchen's hottest will have you reaching for a drink often, but mostly to counteract salt. Some heat here, but it neither climbs very high nor lasts very long.
This was my only experience to date with Nashville hot chicken, so I can't comment on whether it's typical. Certainly validation visits—at least one more here and maybe a few elsewhere—are necessary for me to form a solid opinion. But so far, I'm unambiguously underwhelmed.
Similar Posts: