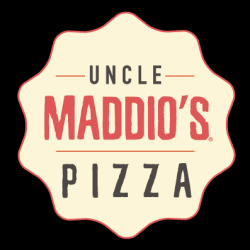 How about the tantalizing smells of basil, oregano, and freshly-baked crust, underpinned with eight local draft beers in a family-friendly environment? Amore!
A new franchise to northern Alabama, Uncle Maddio's has a made-to-order fast-casual model, but with a decidedly premium feel. There is an impressive array of toppings for both pizzas and salads. Everything you expect is here, but you can take the road less traveled as well. Chicken apple sausage? Check. Black bean corn salsa? Goat cheese? Grilled tofu? While you are certainly welcome to customize your own, there are numerous signature tastes available. Lea and I enjoyed a BoWilliams.com sneak preview on Thursday evening.
Lea had a Peachy Keen, a summer special including prosciutto, caramelized onions, feta crumbles, balsamic vinegar, and (yes) sliced peaches. It was beautiful to look at, and she reported it was tasty indeed.
I went with a Spicy Italian, which includes banana peppers, spicy sausage, mushrooms, and fresh basil. None of mine survived to be taken home.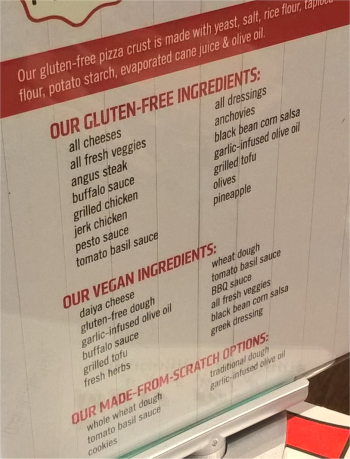 The menu further includes calzoney situations called Foldwiches, and there are numerous regular offers, including lunch specials and a rewards program.
Uncle Maddio's caters very well to those with special dietary needs. Vegetarians and vegans will find many options here, and those who want to exclude gluten will find not only gluten-free crust, but a ready list of toppings and ingredients that are free of it. This attention to making it easy to put together a robust and interesting meal will doubtless be appreciated by those with restrictions.
Uncle Maddio's is in a new facility on the north side of U.S. 72 in Madison, just west of Wall Triana Highway. It's a good option for all ages, both in terms of offerings and budget. Then, some unambiguously gourmet touches can add a little date night vibe to a family dinner.
Similar Posts: