So we watched the Alabama-Arkansas game from the seventh floor of Gulf Shores Plantation, with the balcony door open to admit the delightful breeze of a 66º fall evening on the Gulf.
We also admitted this dragonfly.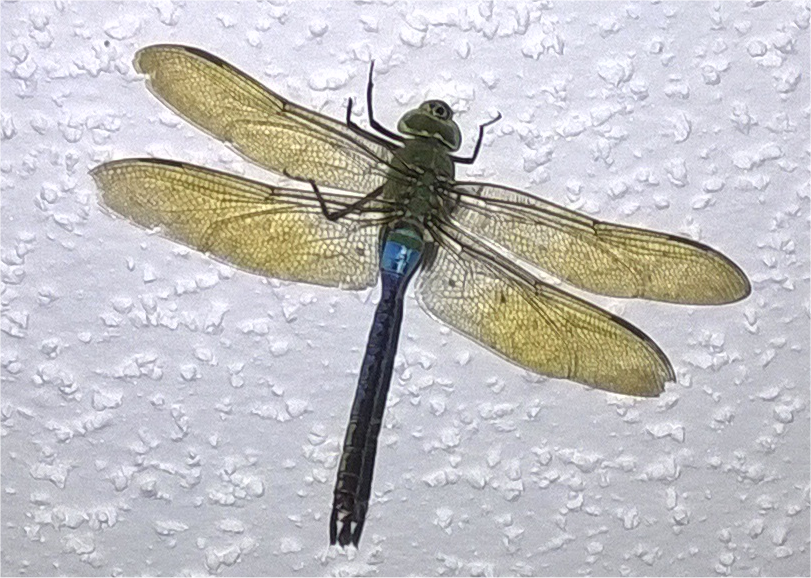 There's nothing here to indicate scale, but this is a huge insect. It's easily 5″ from head to tail. It made a lot of racket bumping around until it finally settled, but then—how do we get it back safely outside? Nate found a plastic canister with a hinged lid that fit it perfectly. Cupped the dragonfly, then coaxed it into the bottom of the canister, and finally closed the lid. Release on the balcony. All good.
Similar Posts: