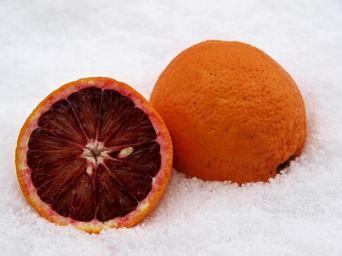 My longtime friend Leslie likes blood oranges, but she doesn't like calling them that. So she has rechristened them scarlet oranges.
I like the new term. It's descriptive, but it also conjures images of a dopey themed nightclub or something, doesn't it? "Hey, we're going to the Scarlet Orange. Wanna come?"
The only hope of successfully inserting a new term into the vernacular is in widespread adoption. So, dear countless millions of BoWilliams.com readers: please call these scarlet oranges from now on. Thank you for your cooperation.
You might also like: