I just got my second shipment from Fuego Box. Quarterly, I get three boutique hot sauces for $29.95. It's a fantastic way to try new flavors. It's a little higher than selecting three new sauces myself from a good shop, but there is value for me in receiving things I might not have considered on my own.
And as long as the sauces are the quality of Secret Aardvark Aardvark Habanero Hot Sauce, I'll be a customer indefinitely.
Hot sauces often have an intent. Some have an obvious Asian tilt, while others are clearly meant for Mexican fare. Still others fall in a Greek or Levantine vein. Secret Aardvark is aiming for a broad "table sauce" appeal—at home with many different cuisines, and melding effectively with a wide range of flavors. What's in it?
Ingredients: Tomatoes, white wine vinegar, carrots, water, yellow onion, habanero chili peppers, mustard, organic cane sugar, salt, modified food starch, garlic, sunflower oil, herbs and spices. (Composite lists for tomatoes, habaneros, and mustard edited.)
So, reader's impression: we've got all of the obvious heat coming from habs, but with relatively few of them in the mix. Water is a little concerning so high in the list. What's the experience like?
This sauce is thick, almost like ketchup, with a few small chunks of vegetable and flecks of spice evident. It tastes good by itself, and even better on food. There is a big bright tangy burst of roasted tomatoes, with a little sweet-salty accompaniment. Then, there's a backbeat of onion as the habanero come online. A hint of garlic and a whisper of what may be celery finish the sauce out.
As is typical of habaneros and other Capiscum chinense cultivars, the heat is cumulative. This sauce never gets dramatically hot, but understand that bite two will be hotter than bite one, and bite seven will be considerably hotter than bite four. Don't have a dip of it, decide, and then consume indiscriminately. Pay attention.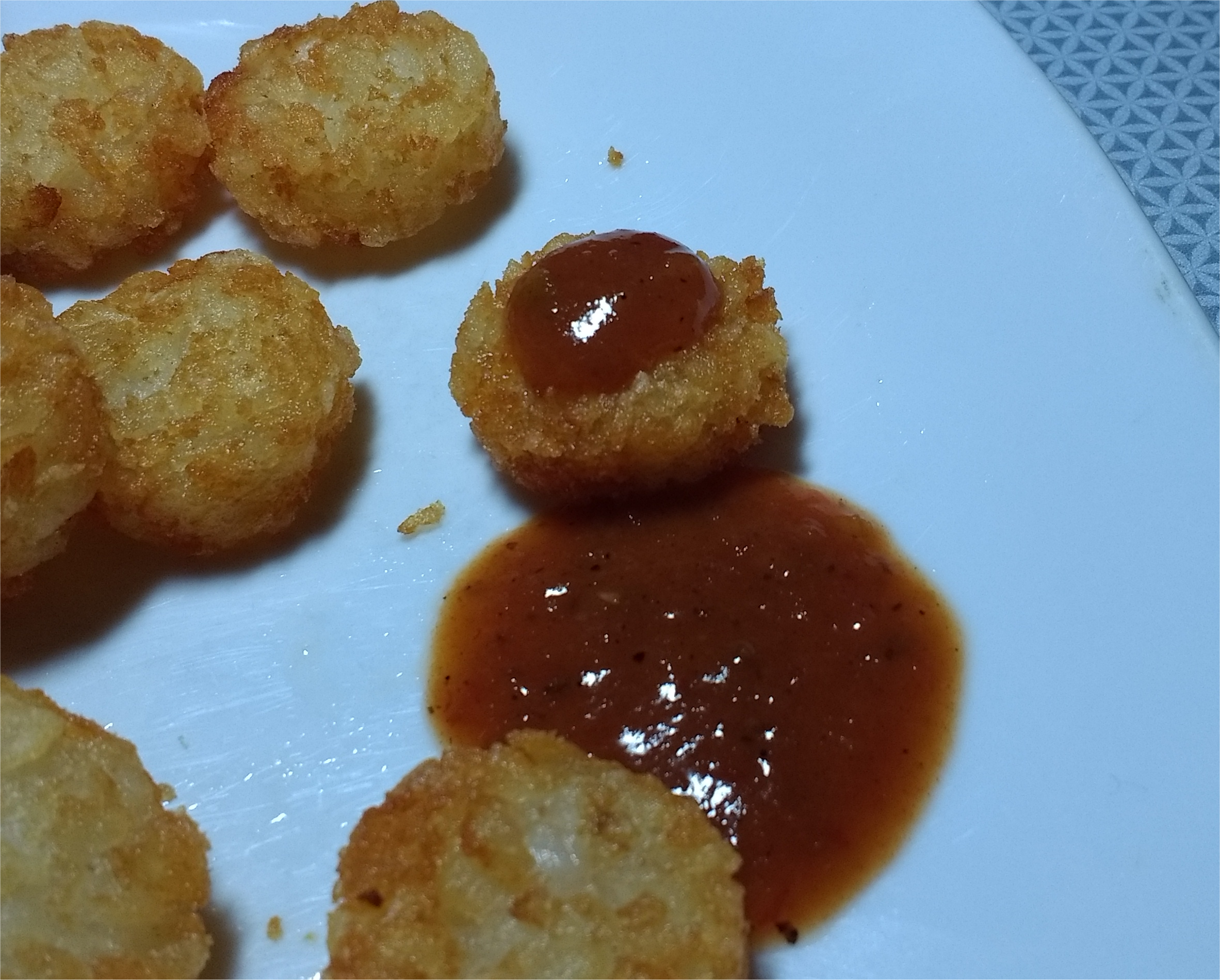 I enjoyed it with a cheeseburger and tater tots, using it much like ketchup. It was an excellent egg sauce on a bacon, cheese, onion, and bell pepper omelet. I'll try it on pizza. Secret Aardvark suggests an Aardvark Red Eye—pour 2 oz. beer into a beer mug, fill with beer, and then add a tablespoon of Secret Aardvark. I may try that sometime.
I don't know if it's a mainstay for me, but I'll purchase and eat another bottle of it before deciding. Good stuff indeed.
8/10
You might also like: