The Tabanero people have an advertising campaign on Facebook offering a free bottle of their Extra Hot sauce. You pay $3.99 shipping, and it comes to your door. (Still cheaper than I can buy it at Publix, so why not?) Mine came yesterday.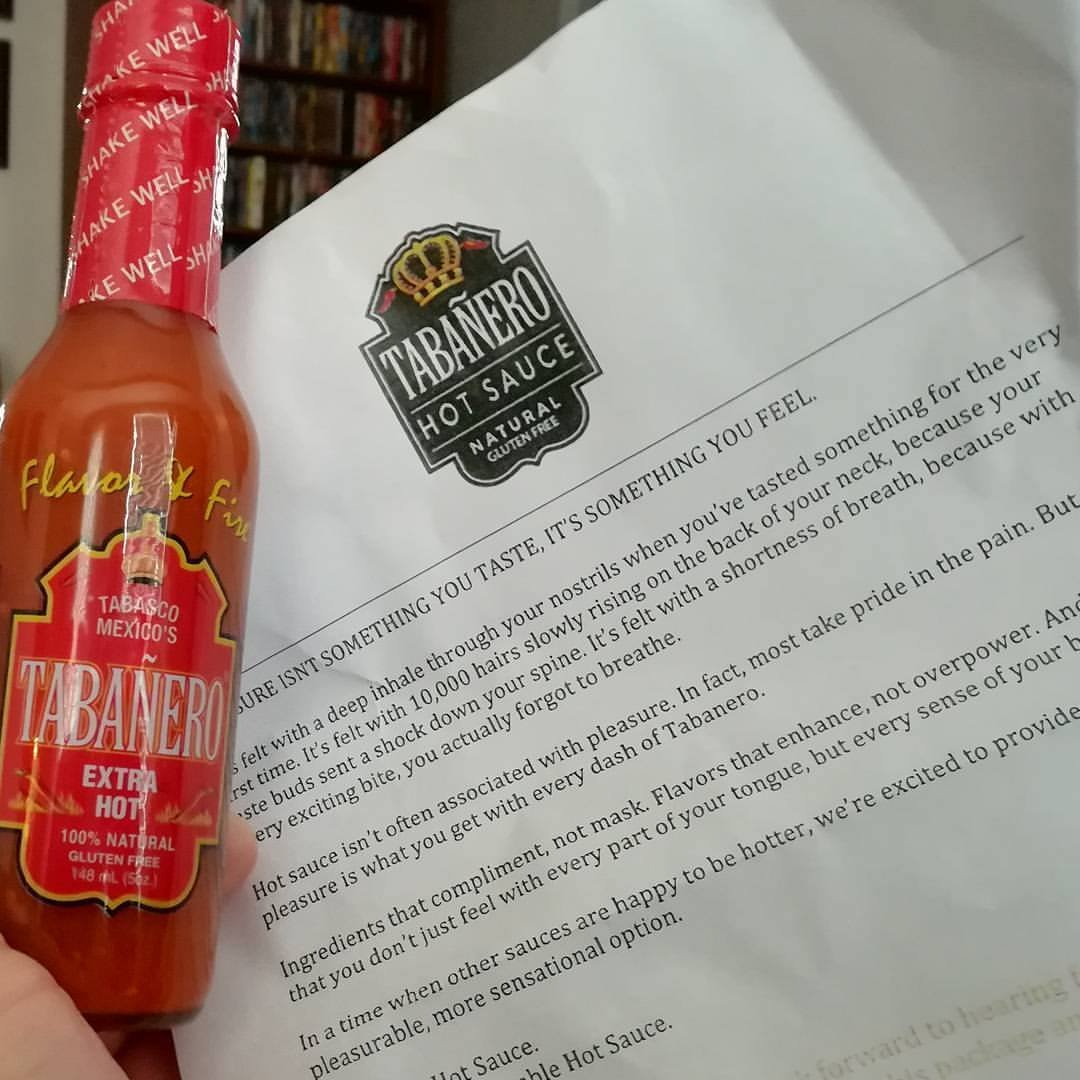 I have known of Tabanero but not tried it before today. It is a habanero-carrot blend, which is a common Central American motif for hot sauce. I've been in no particular hurry to try it because I'm so familiar with Marie Sharp's sauces, and I assumed it would be similar.
Well, it is…and it isn't.
Ingredients: Select habanero peppers, agave, carrots, onions, Key lime juice, pickled garlic, and spices.
Ah, I missed something in my previous cursory glances: agave so high in the list. Also, note there is no vinegar and no water. I guessed this would have some gustatory common ground with Marie Sharp's, but also go in its own directions.
It's about the same thickness as Marie Sharp's, which is maybe halfway between Louisiana hot sauce and ketchup. There are a few small vegetable chunks evident, with the most obvious being an occasional habanero seed. It's a medium orange.
There is some heat here, but not as much as you might guess from habs leading the ingredient panel and the sauce being labeled "Extra Hot." I had no problem eating it straight without a drink. There is a little cumulative effect to the heat, so the uninitiated should be cautious.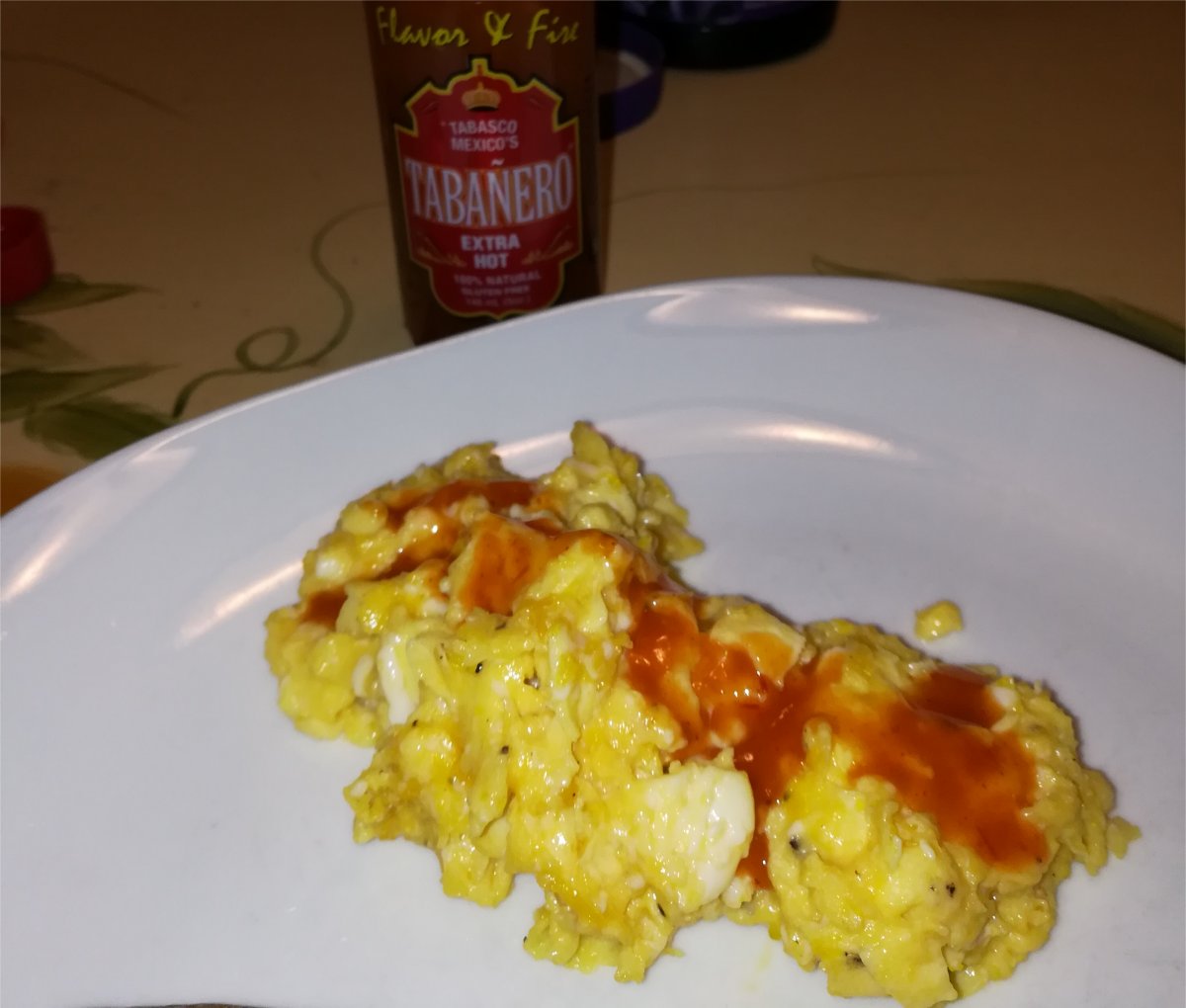 The sauce has a botanical burst, with a little sweetness from the agave and no sour undercut from added vinegar. Frankly, it's priced impressively on the lower end of things for a sauce that has no cheap extenders. I had it on my eggs this morning, and it was an excellent selection for that. I'm looking forward to trying it on Mexican. It seems like it'd be particularly good on my favorite quesadilla—grilled chicken and sharp cheddar.
I'll get a bottle of this from time to time in my larger shipments. It's a good, versatile, milder sauce.
8/10
You might also like: