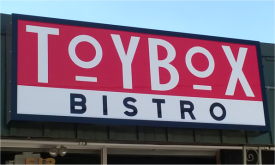 We are friends, Toy Box Bistro and I.
I mean, seriously. Restaurant full of toys? Burgers, sandwiches, wings, dogs, and such, bolstered with a long list of beers? It was inevitable I'd check it out. And check it out I did—for Rocket City Mom, and then for a wings visit here at BoWilliams.com.
I was delighted to see it as a stop on this year's Food Blogger Tour, which precedes Huntsville Restaurant Week every year. As offbeat as a good bit of the menu already is, I knew there was a great chance of some unusual tastes for Huntsville Restaurant Week specials. I wasn't disappointed.
What's the strangest burger topping you ever heard of?
Meet the P B and Yay! That's a fresh-never-frozen burger, cooked to order, with bacon, pepper jack cheese, lettuce, tomato, onion, and…peanut butter. And guess what? It's divine. No, it shouldn't work. You don't put peanut butter on cheeseburgers. (Until you do.) There's a sweet-savory melding here that will disarm you with its rightness.
The second special is the C-3PO sandwich. The C-3PO is a take on a chicken cordon bleu that includes Toy Box Bistro's chicken tenders, ham, Swiss cheese, and bacon béchamel sauce. There are a lot of marvelous flavors working together here.
The C-3PO is supported by Toybox Bistro's outstanding Wickles appetizer, while the P B and Yay! is accompanied by honest-to-goodness poutine, which was as good as I suspected it'd be. (First experience with it.)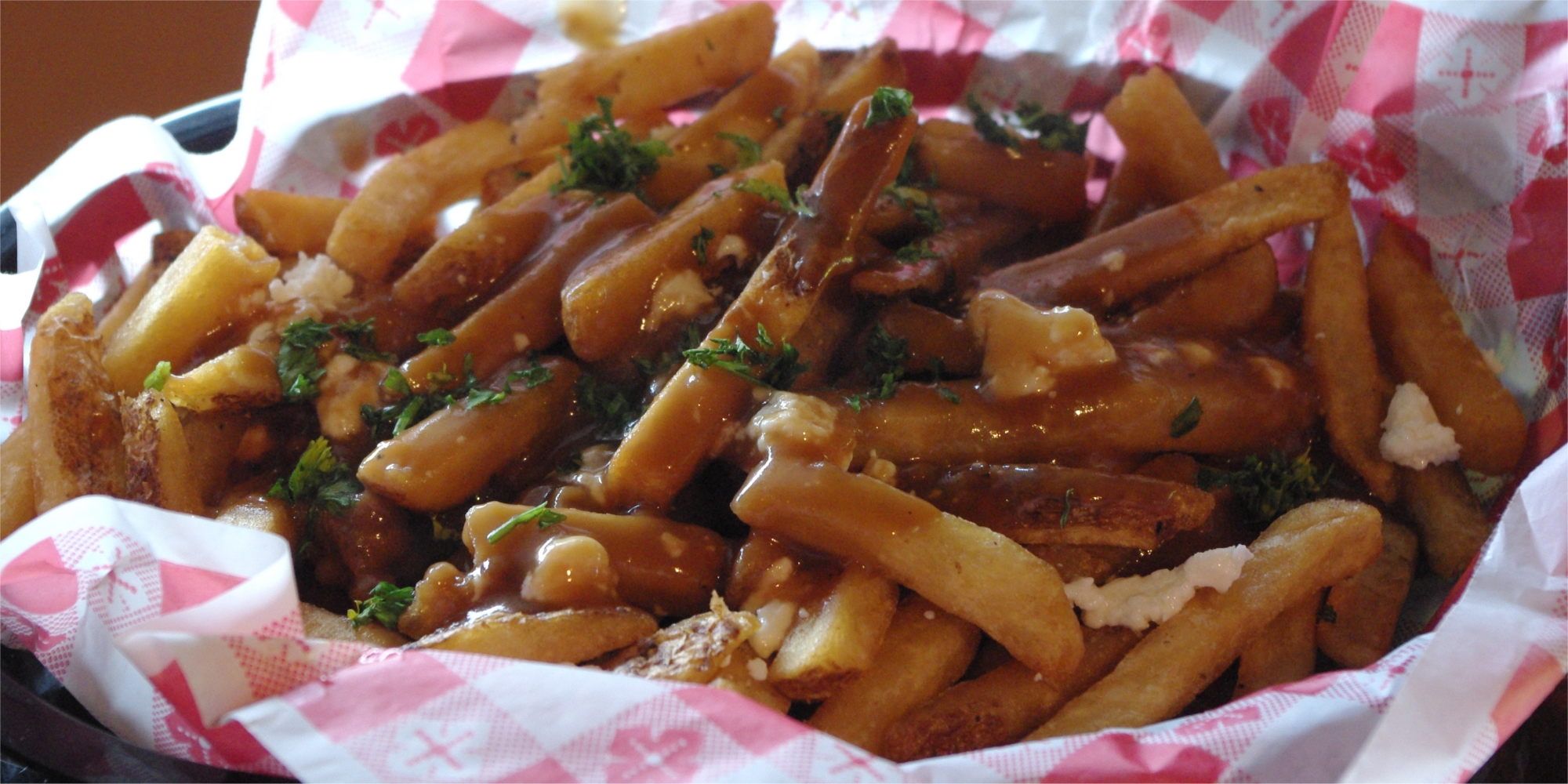 Cherry cheese rangoon for dessert? These come two to an order, and if you and a companion are each full of a P B and Yay! or C-3PO, splitting it is eminently defensible.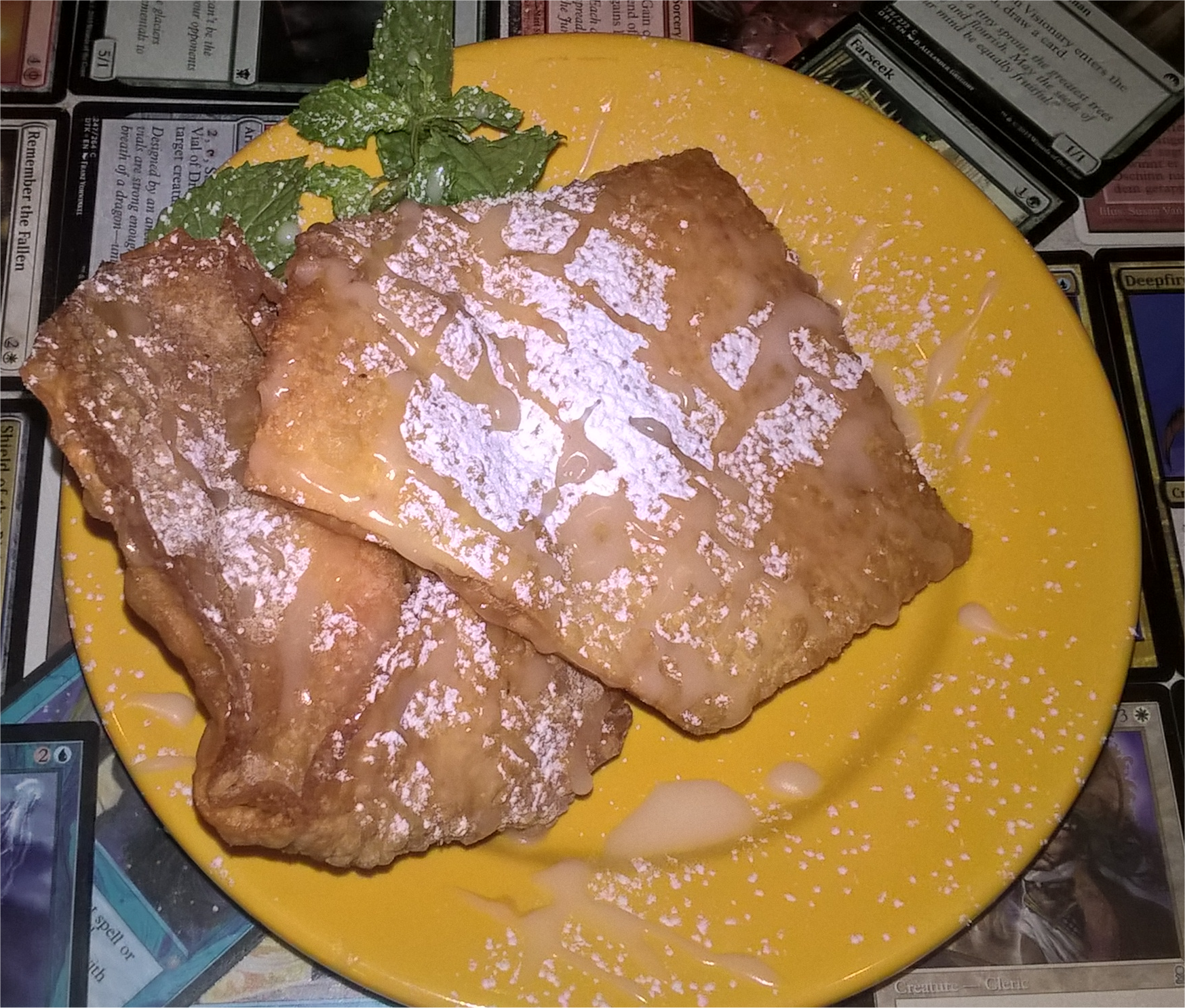 I had a marvelous time previewing the Toy Box Bistro Huntsville Restaurant Week specials with several delightful and stimulating food bloggers today. And, I've saved some great news for last. After these new menu items' coming out parties, they'll join the regular Toy Box Bistro menu.
It's an already wonderful place made better. See you there!