I went back to Madison Square Mall today.
I wouldn't have thought it possible for the mall to decline significantly further since my last assessment without expiring altogether, but here it is.
Only six months ago, there were 32 vacancies in the mall. Today, I counted 47. Madison Square Mall is more than a third empty. In at least two locations outside the food court, there are three vacancies in a row. This one has a sign that says hey, keep walking and you'll find actual stores!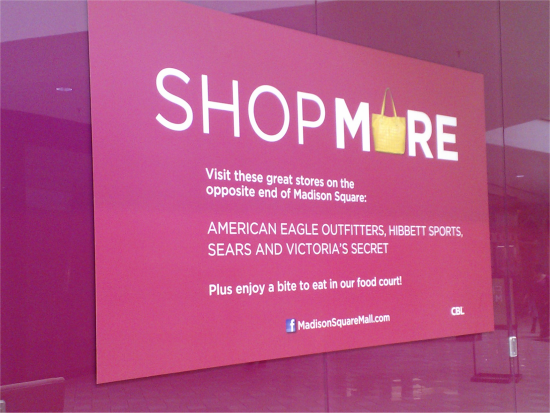 Speaking of the food court, there are now exactly four functioning eateries there:  Sakkio Japan, Cajun Express, Greek Gyros, and China King. The Subway Lucy and I visited when she interviewed me for her article has perished: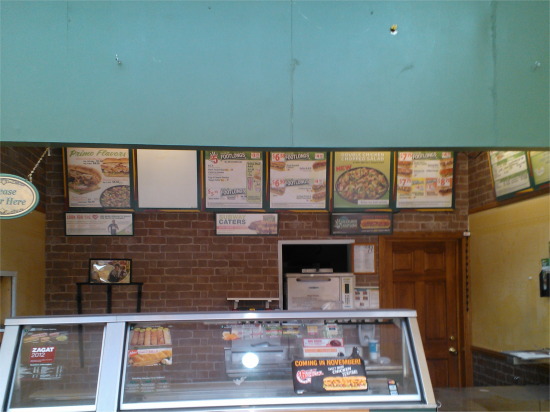 When Sbarro bails, it's grave indeed: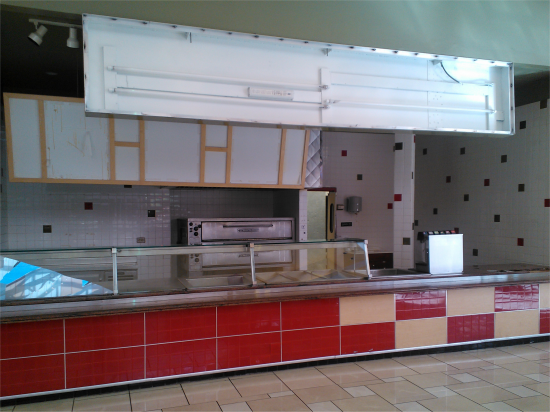 I had Sakkio for lunch. While I was waiting for my order, the free samples guy exchanged an absolutely untouched plate over the counter for a new one. I was sitting and eating when I got excited for him. Someone actually tried his offerings:
Then I chuckled when I saw him eating lunch somewhere else: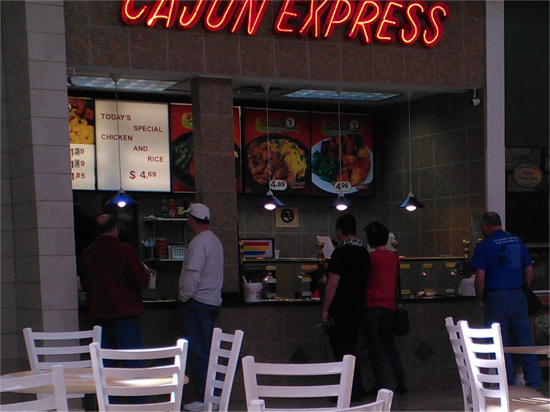 CBL, this is getting ridiculous. You have a property in good condition in a good location, and you're starving it with lack of vision.
What are you going to do?