Well, almost.  It's 61.5 oz. of it.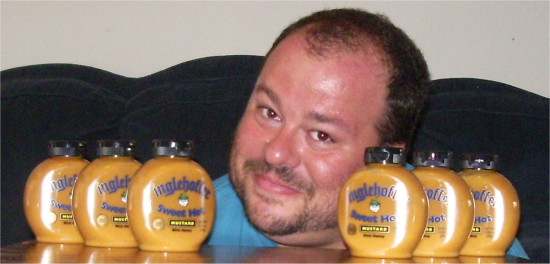 Other Inglehoffer mustards remain available in my area, but the Sweet Hot variety has vanished from store shelves for some reason.  It's definitely systematic.  I don't know whether it's regional, or the start of a discontinuation, or what, though at least one other person has complained of its absence on Facebook.
I'll probably ultimately write a letter or make a phone call.  As you can see, though, it's pretty much solved for me for a good while.  Found these on Amazon.com (hat tip, Jenny).  They have a best-by date of August 24, 2012.  I don't know if I'll use all of this by then—a little goes a long way—but even if I don't, I'm sure it'll remain fine.  Mustard is made of things that tend to keep well.  Happy times!