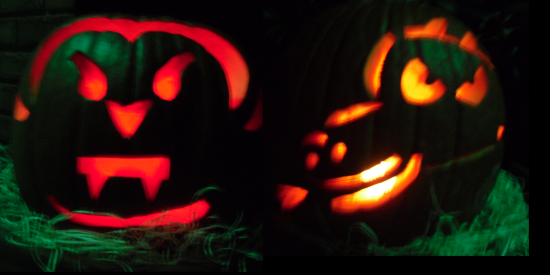 (That's Aaron's design on the left, and Nathan's on the right.)
So like I said yesterday, thanks to well-intentioned but ultimately misguided civic leaders, our boys (and some significant percentage of our neighborhood, it seems) trick-or-treated last night.
But the boys enjoyed the fall festival at church this afternoon, and we're having good dinner (shrimp cocktail, quiche, and fresh fruit).  That's harvesty/autumny, right?