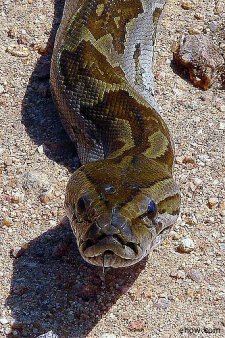 I've talked before about the Burmese python (here, here), and the presence of several breeding populations in the United States.  It's here to stay.
Recently we got a solid indication that another non-native, massive constricting snake—the African rock python—might be hanging around (and breeding) in southern Florida as well.  It is the largest native African snake, growing as large as 28 feet long and weighing as much as 300 pounds.  In its native environment, it eats goats, warthogs, and even crocodiles.
The rock python is an ill-tempered snake, noted for its perpetual bad mood.  It is quick to bite when harassed.  The last documented case of a rock python consuming a person was in South Africa in 2002, when a large specimen ate a 10-year-old child.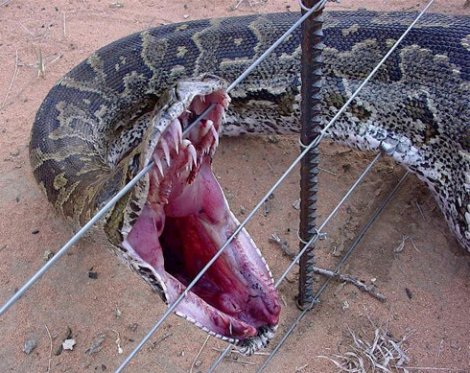 Have a nice day.
You might also like: