…and a lot of us have been there, during youthful days of limited discretion.  They were times of saying stupid things to women, running into walls, and public emesis, and hopefully they were long ago.
And then there's sleeping in a garbage can drunk.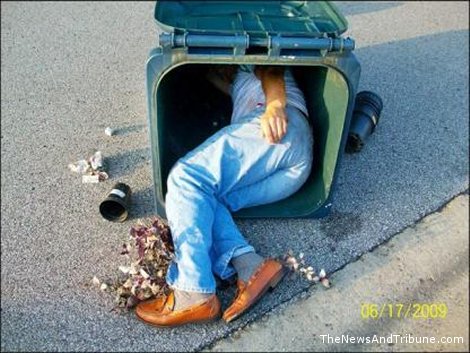 Jeffersonville (IL) City Council attorney Larry Wilder has resigned after a photo of him sleeping it off in his neighbor's garbage can was made public last week.
Local police took the photograph as part of their documentation of the scene, which was consistent with department policy.  Its release to the public, however, was not, and remains under investigation.
Wilder will continue his private practice.
You might also like: