So goes the babealicious Frances Townsend's description of the low-flying 747/F-16 "exercise" in lower Manhattan yesterday.  I concur.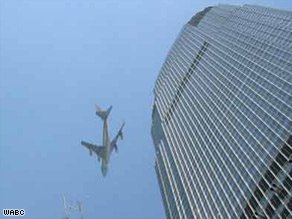 President Obama has ordered a review.  His aides have insisted he was "furious," and he says he found out with the rest of us.
That may well be.  However, Louis Caldera, director of the White House Military Office, has already identified himself as the stooge responsible for the exercise.  Said "review" needs to conclude right now that his resignation is in the best interest of the country.
I don't live in Manhattan, but I know people who do, and folks who live and work there walk around feeling like 9/11 was just about three weeks ago.  This was inexcusable and unconscionable.
You might also like: