Hey, did you see where the colossal dumbass college student climbed into the panda exhibit for a hug, and wound up in the hospital for days with bites all over his arms and legs?  Story here.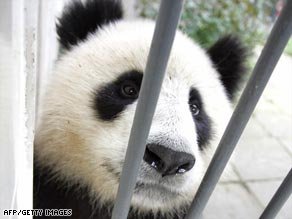 "Yang Yang was so cute and I just wanted to cuddle him. I didn't expect he would attack," Liu said from the hospital.
Hey man, a little wisdom for you:  wild animals don't get "cute," and for the most part, they don't get "cross-species affection."  Mostly animals are thinking "eat; don't get eaten.  Eat; don't get eaten.  Eat; don't get eaten."  If they get the idea that you're going to mess with that, then well, they bite and stuff.
You might also like: