The package sat in the foyer all evening one night last week, because I thought it was the replacement batteries for our iPods, and I wasn't in the mood for close work.  But instead, it was a surprise.  Look what my cool friend Amy did for my birthday: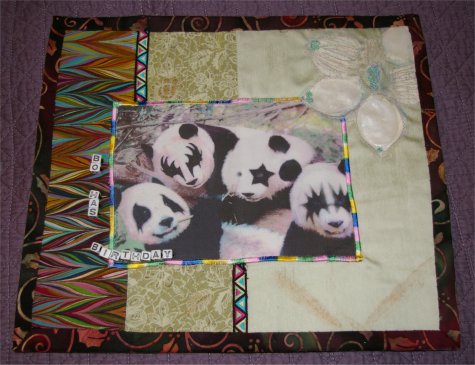 Isn't that nifty?  It is, of course, occupying premium shelf space in my cave.  Sheesh, I Amazoned her for her birthday.  Need to do better.
I miss Amy.  She hired me into my first "real job" 14 years ago, and we were fast friends.  I used to call her the Queen of Smooth, because she'd bludgeon someone in a meeting and be walking away with everything she wanted, plus a couple of additional things she thought of during the melee, before her opponent even realized he'd been hit.
I love powerful women.
Yeah.  So.
I saw her fairly regularly until several years ago, when a mad scientist kidnapped her to a faraway land.
(OK, he's an astronomer, and they got married and moved to Baltimore.  But still.)
Too long since I've seen her.  Need to see about getting together soon.
You might also like: