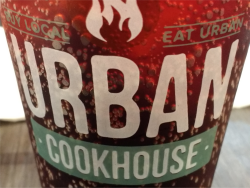 Not paying quite enough attention to certain things means I occasionally do things like take my family blindly into a major Huntsville-area retail hub for lunch without considering that it's a tax-free weekend.
Bridge Street was crowded and hot today.
As much as anything else, that may have colored my experience, so I've pulled the plug on a full-up review of Urban Cookhouse and will just offer a few words. Urban Cookhouse emphasizes locally-sourced ingredients, and uses a Big Green Egg to cook all of its meats. The Huntsville location opened up in Bridge Street last month, just about exactly due southeast of Belk. (Best parking there; second-best probably in front of DSW.)
I will say it is an elegantly-finished fast-casual environment, with a deli-leaning lunch menu and reasonably prompt service. Almost all of our food was fine (Lea's shrimp tasted just a little tired) and an adequate value. I could detect and enjoy the smokiness in the meats in my wrap, and I appreciated that distinctiveness. My younger son commented similarly about his Cuban sandwich.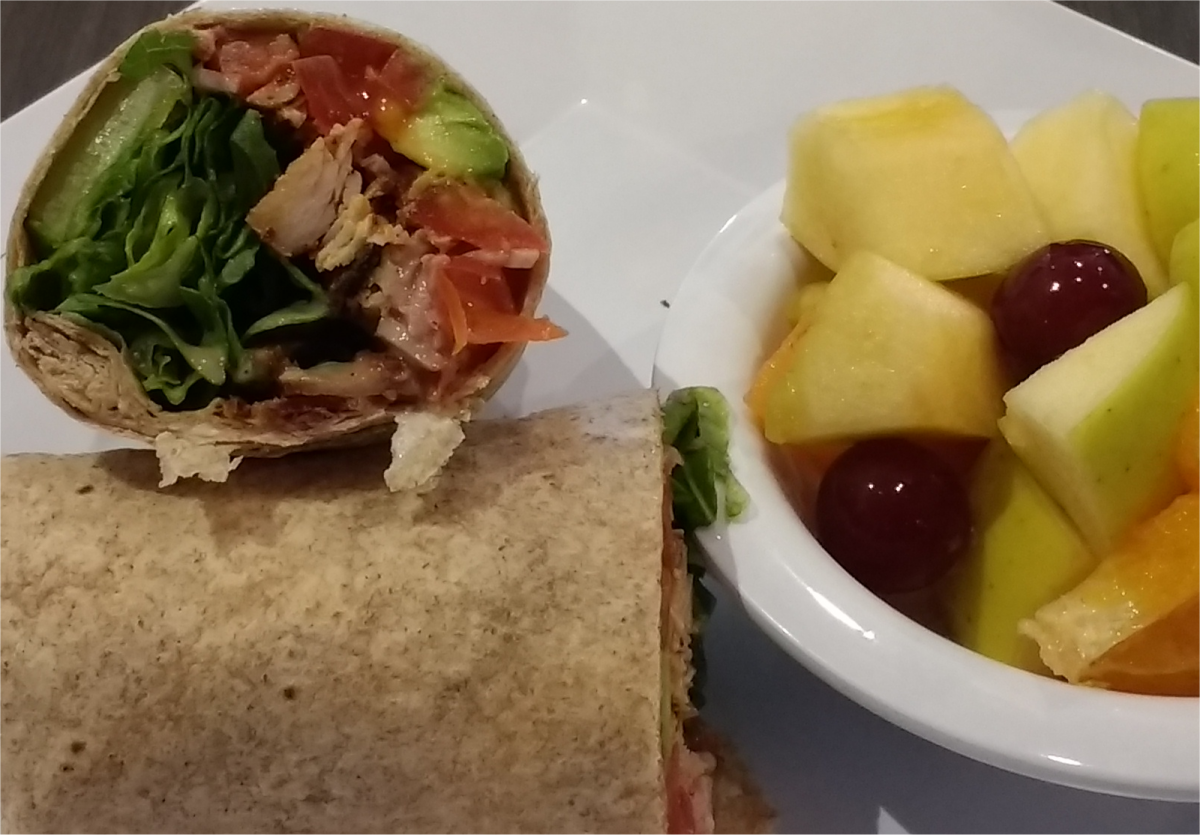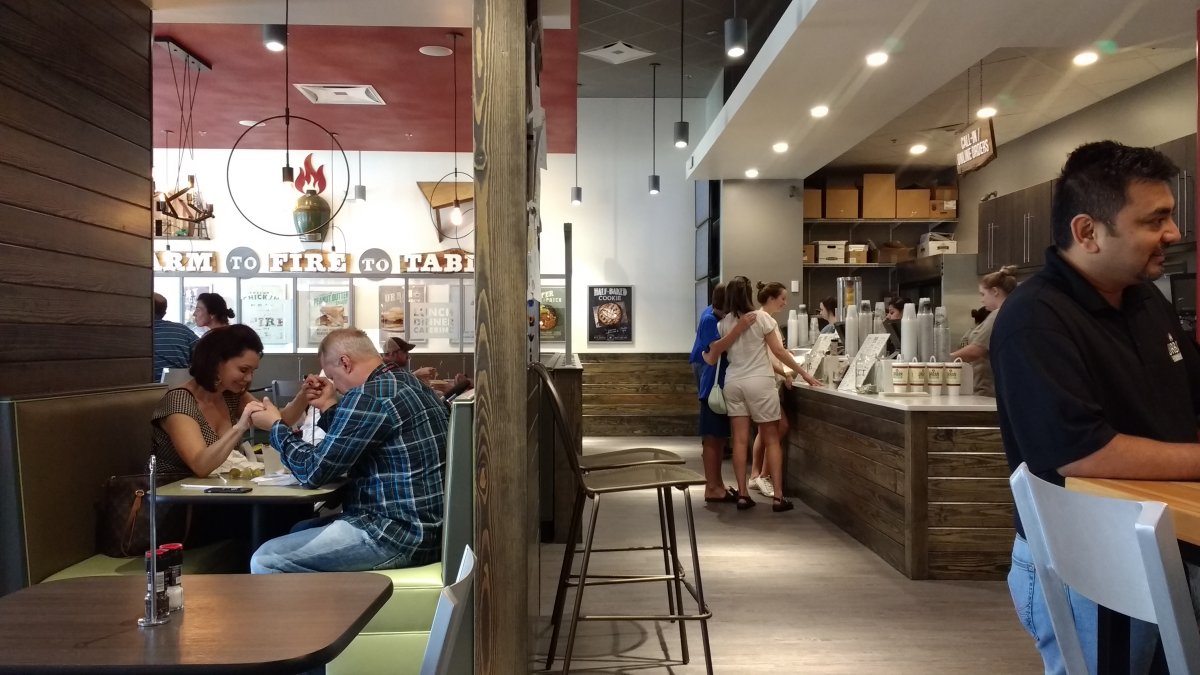 Other positives include family-friendly touches like highchairs, as well as changing tables in both restrooms.
On the negative side, I was distressed to find that Urban Cookhouse has chosen to proliferate the Coca-Cola Freestyle machine menace. And, the place is just loud. There are a lot of echoes off a lot of hard surfaces. (As mentioned above, my tolerance for this may have been already lowered by the time we got to the door.)
It's a pleasant enough lunch stop to make it where it is, and yet another first-in-Huntsville franchise, contributing to our restaurant revolution.
Similar Posts: