Lea, the boys, and I had a great time hanging out at the 2015 Village of Providence Car Show on Sunday. It gets a little bigger every year. We saw lots of cool stuff, and it's wide open. Anyone with something s/he wants to show is welcome.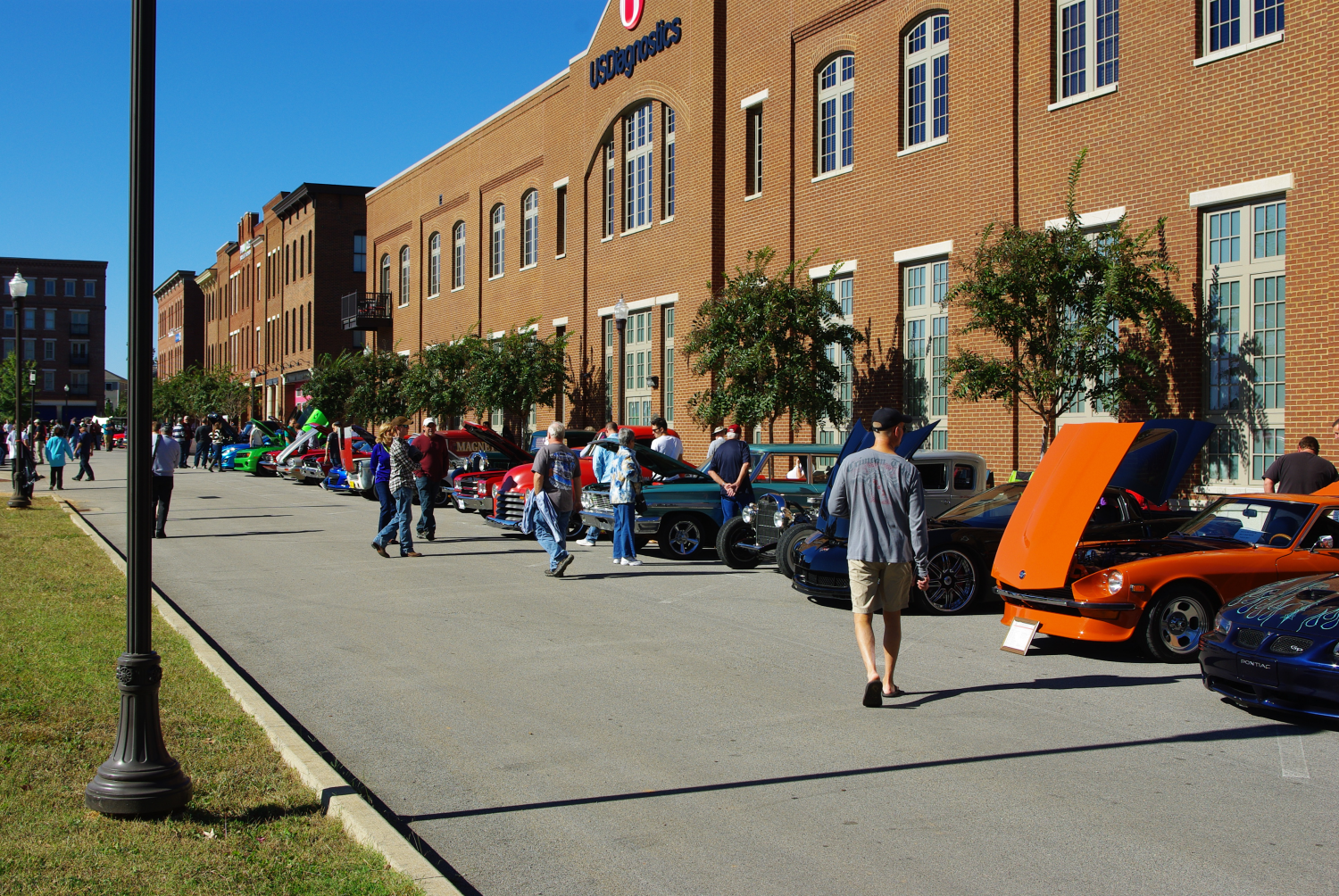 The show was heavy on modded late model performance cars—lots of blown Mustangs and what-not—but there was a decent contingent of survivors, too. My single favorite car was this Maserati Merak:
If there was anything listing what year it was then I missed it, but judging from what has to be a U.S.-specific hideous line-destroying front bumper and the dedicated Fasten Seat Belts lamp on the instrument panel, I'm going to guess this is a '76 or '77.
Only 1,830 Meraks were produced. It is essentially a "decontented" Maserati Bora, which many people consider the finest street car Maserati ever produced. The Bora was V8-powered, and had a fully faired-in rear with a glass backlight. The Merak was powered by one of two V6s, and used these simple and much-less-expensive buttresses to preserve the roofline from greenhouse to deck: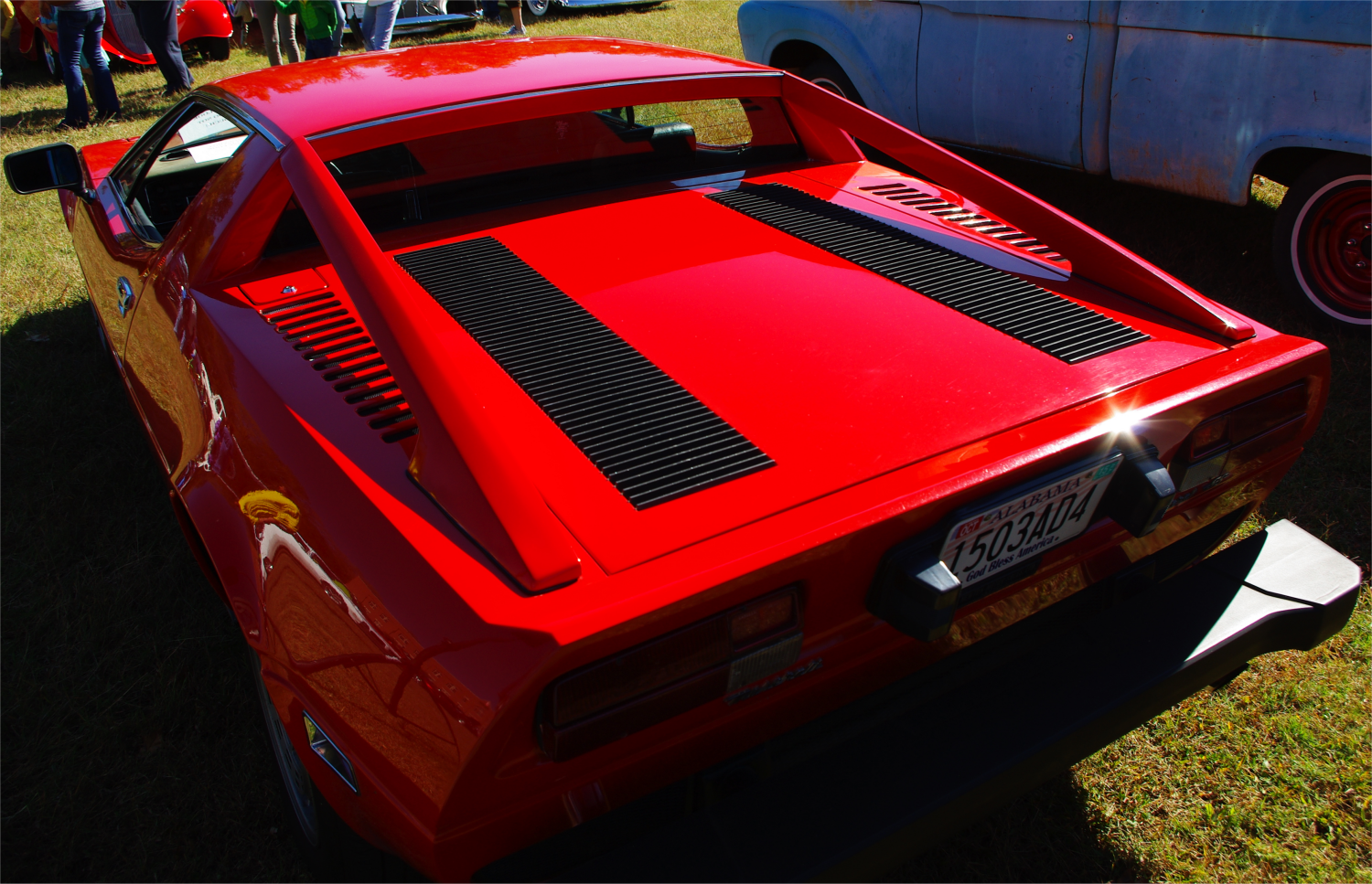 My favorite thing about the car is that it's not a trailer queen. It's clearly cared for, but it's also clearly enjoyed. It was driven in, and it'll be driven home. Love it: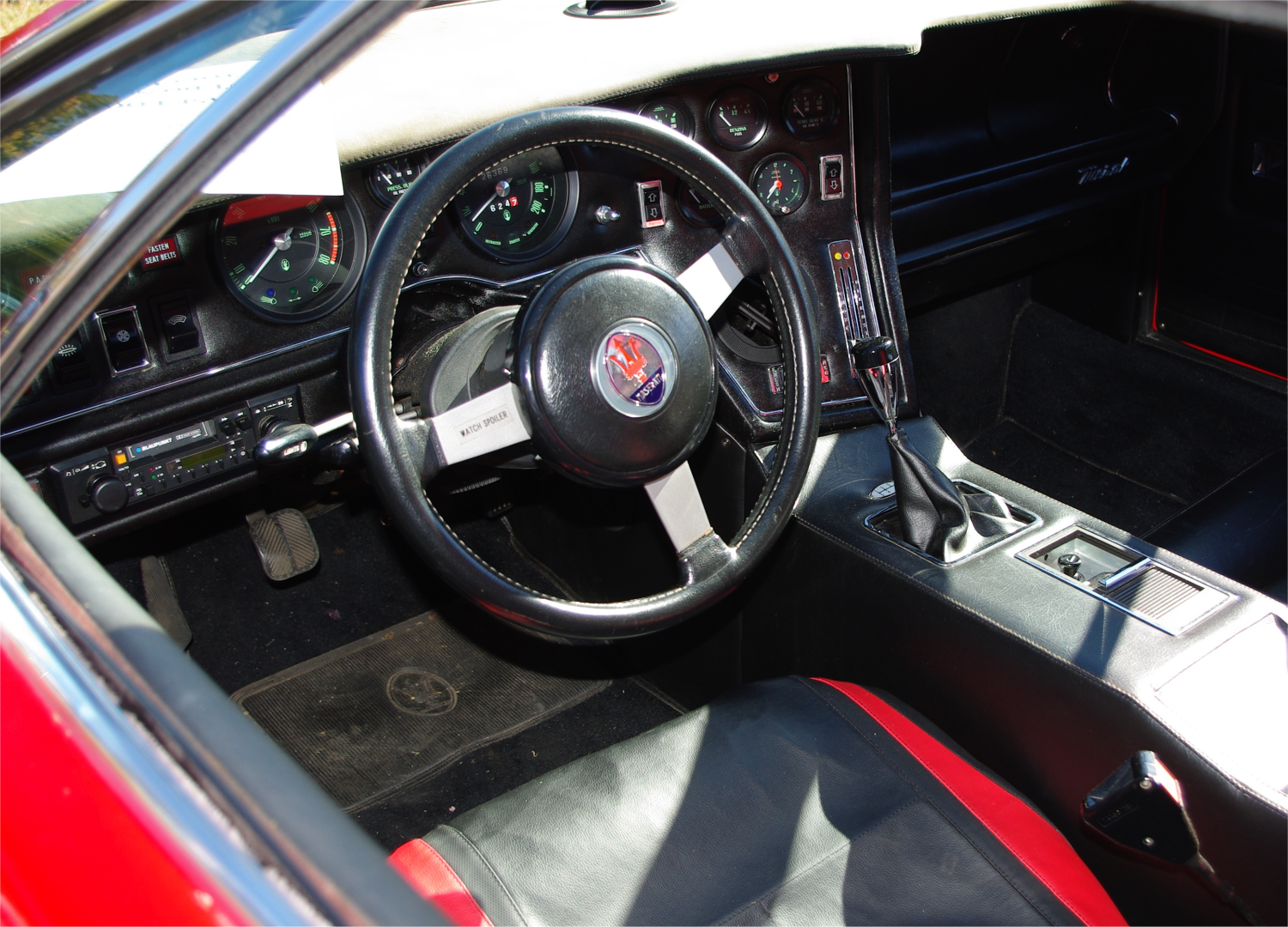 Similar Posts: