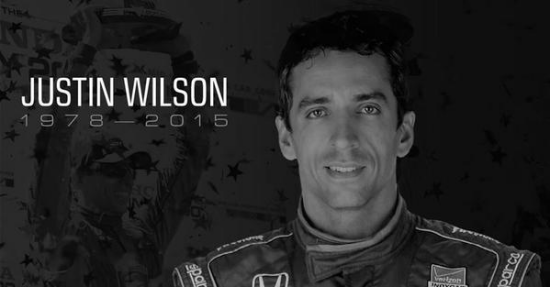 IndyCar driver Justin Wilson has died of injuries sustained in an accident during Sunday's ABC Supply 500 at Pocono Raceway. He was 37 years old.
Though I never met him, I got to see him race in person three different times, including a fifth place at the 2013 Indianapolis 500. He was a talented and fair-minded competitor. His colleagues are tonight universally remembering him as the nicest guy in the paddock. I've read more than once on Twitter of people never hearing him say a cross word about anyone or anything.
I started following IndyCar in earnest in 2008. Justin Wilson has been right there the whole time, and every time anyone had occasion to say his name on a telecast, I'd immediately have to follow it up with "ooh he wondemous, I gua-ron-tee!" Heh. Nobody ever thought it was as funny as I did. Now it's kind of special, though.
God be with his family (especially his two young daughters), his friends, and anyone he ever touched. RIP.
Similar Posts: