Lea, the boys, and I went to the Tennessee Aquarium yesterday, to notch a little something Spring Breaky and to check out the new Alligator Bayou exhibit.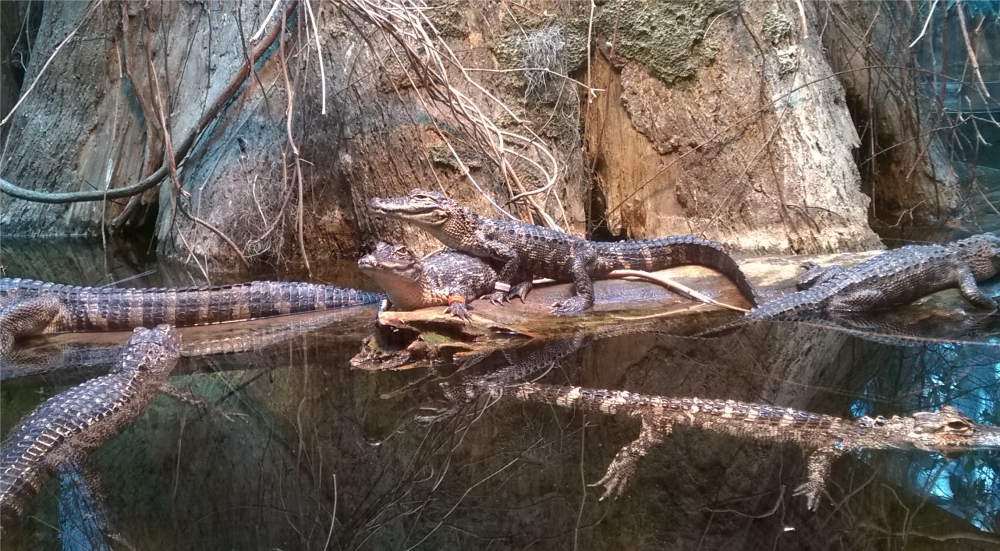 This is inside the freshwater building, in the first large habitat exhibit you encounter after the otters at the top. There are 12 American alligators, with a realistic-looking swamp shack dominating the rear wall. It's a cool effect.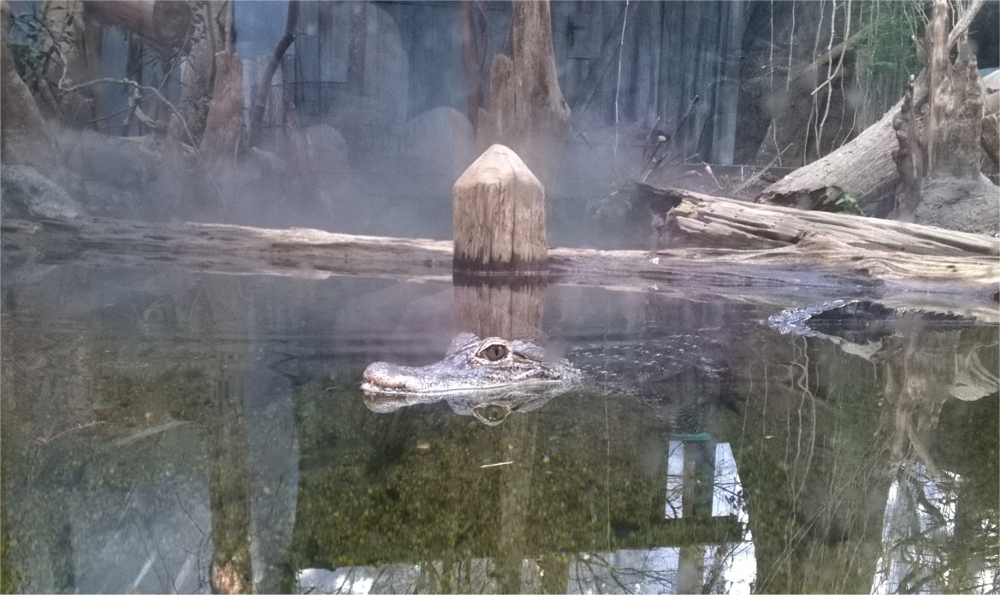 Most of them still have juvenile striping, and even the one I saw with adult coloration couldn't have been much longer than six feet.
They let us see them very well, but didn't really do much. Part of me wonders how much a dozen small-to-medium well-fed alligators are ever going to do in such an environment other than lounge.
Maybe I'll go back in the fall and see how much bigger they are.